Depending on your length of stay, you can choose either a two or three island package. We recommend spending at least four nights at one island. Goidhoo, Fehendhoo and Fulhadhoo are located just a few kilometers away from each other (a dinghy trip takes five to ten minutes) and form a separate mini-atoll.
Package description
For the detailed description of the guesthouses and the islands please refer to the corresponding sections of our website.
Goidhoo Island

We recommend starting your journey from Goidhoo island. Though it may be considered 'big' in Maldivian terms, the local village population is only about 500.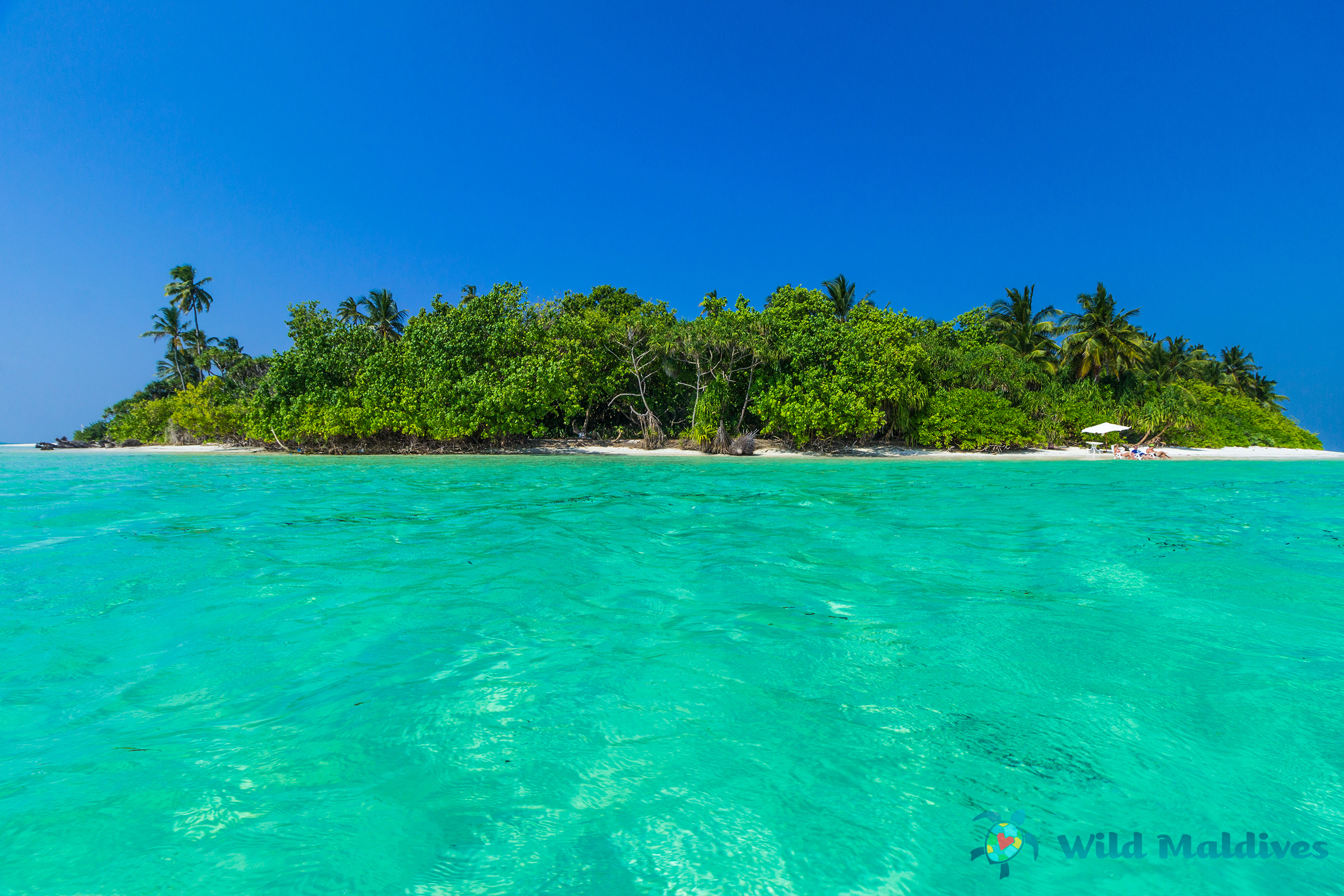 Aside from the village, there is a tropical bush mostly composed of coconut palms and banyan trees. There are only a few guesthouses operating in Goidhoo. Locals often go fishing, and there are small farms where they grow watermelons, papayas, and mangos. Additionally, there is a bikini-allowed tourist beach, several local shops, a local hospital, pharmacy, and two cafes.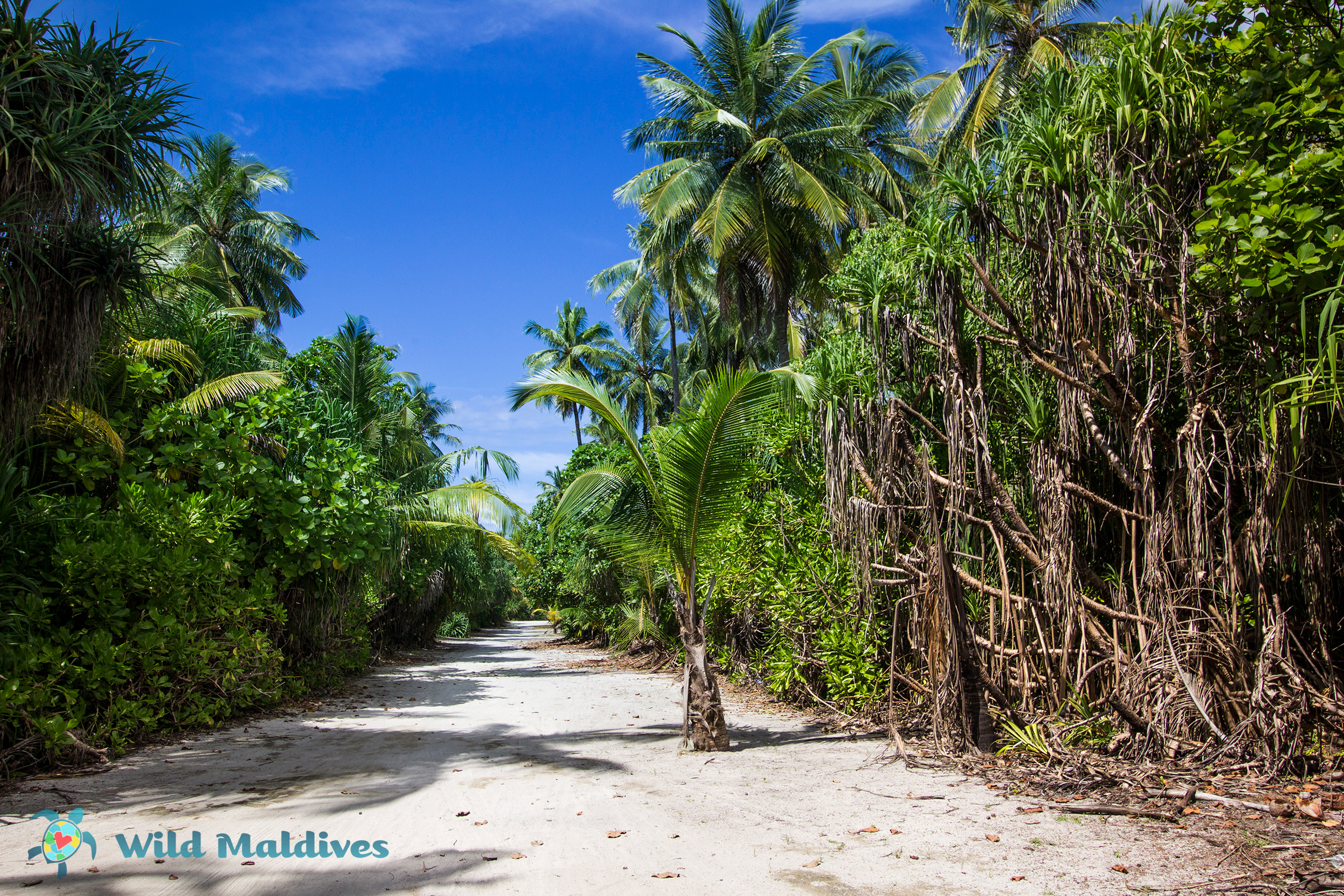 The eastern part of the island may be interesting for experienced snorkelers - you can often meet sea turtles there, although the trip may not be easy without a boat guide.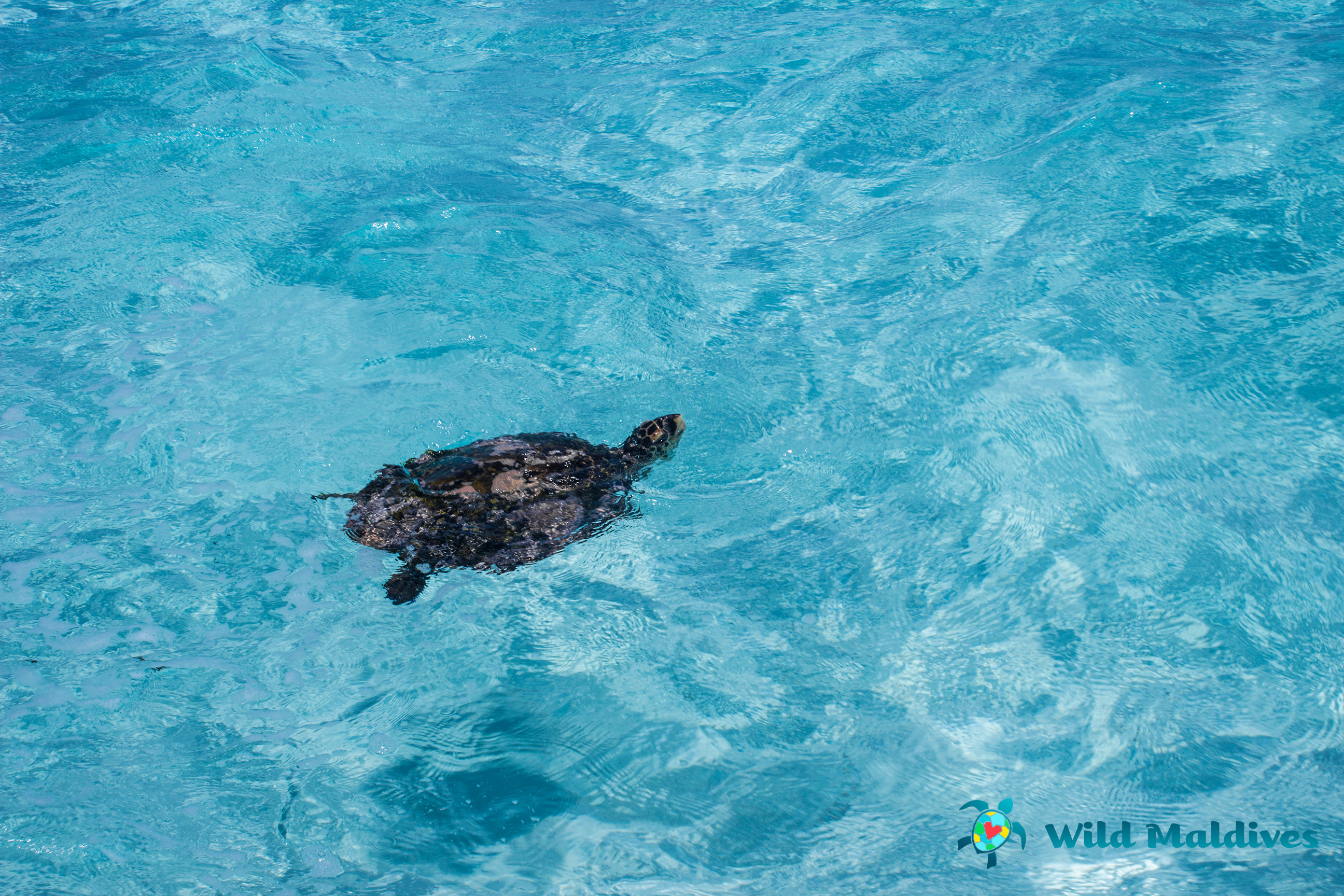 Fehendhoo Island
The next island is Fehendhoo, which is longer than Goidhoo but relatively narrow – sometimes only 20 meters wide.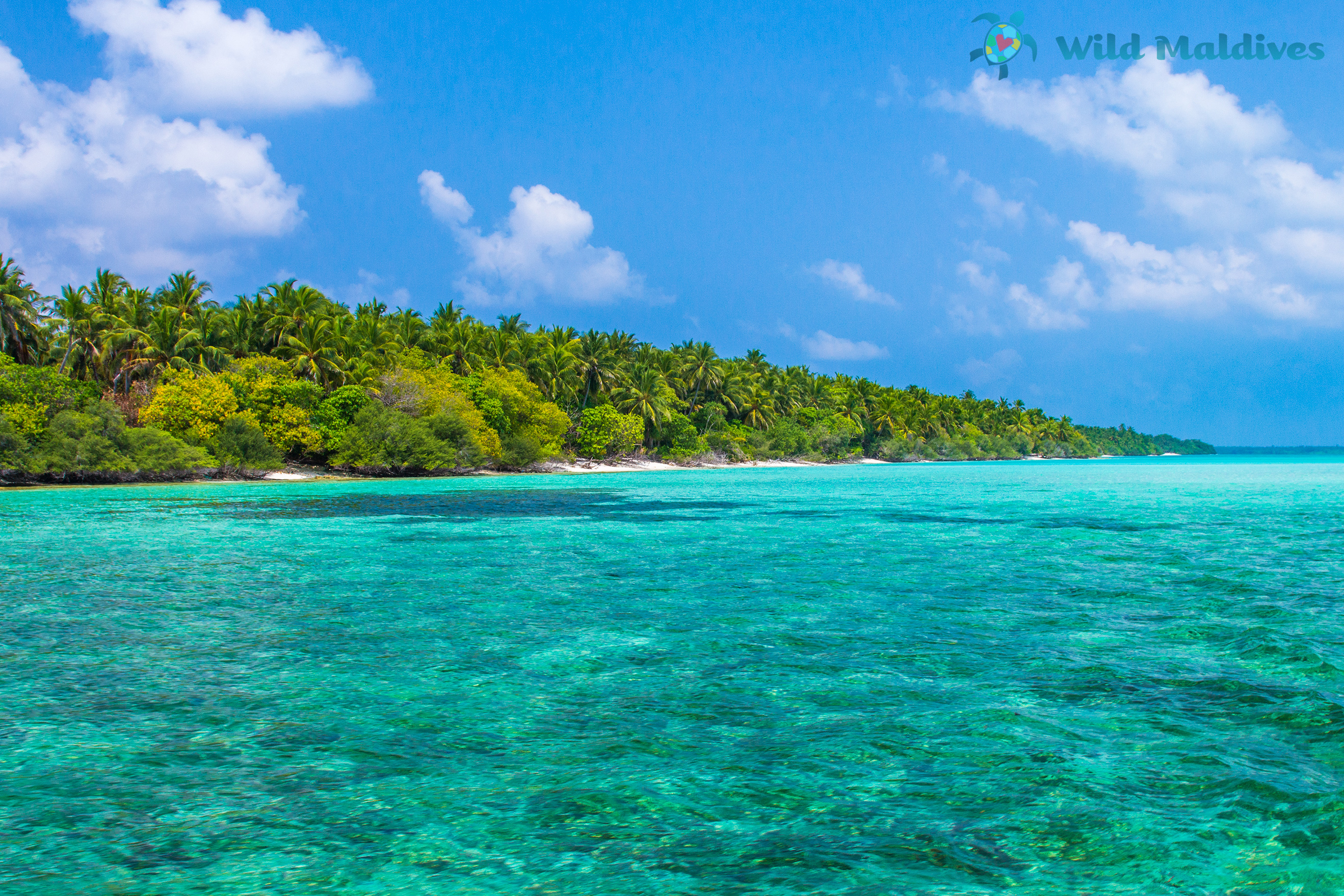 Fehendhoo first opened to tourists in late 2015 when the first guesthouse began operations. With the development of guesthouse tourism, some changes also came to the island life: now there is a local cafe and several tourist beaches of different types. At Fehendhoo, you can find well-maintained tourist beach areas with up to 20 sun beds, as well as private romantic spots for just two. Furthermore, the locals do an excellent job maintaining the tourist areas; all paths to the beaches are well-conditioned, the beaches are clean and nice, equipped with comfortable sun beds and hammocks.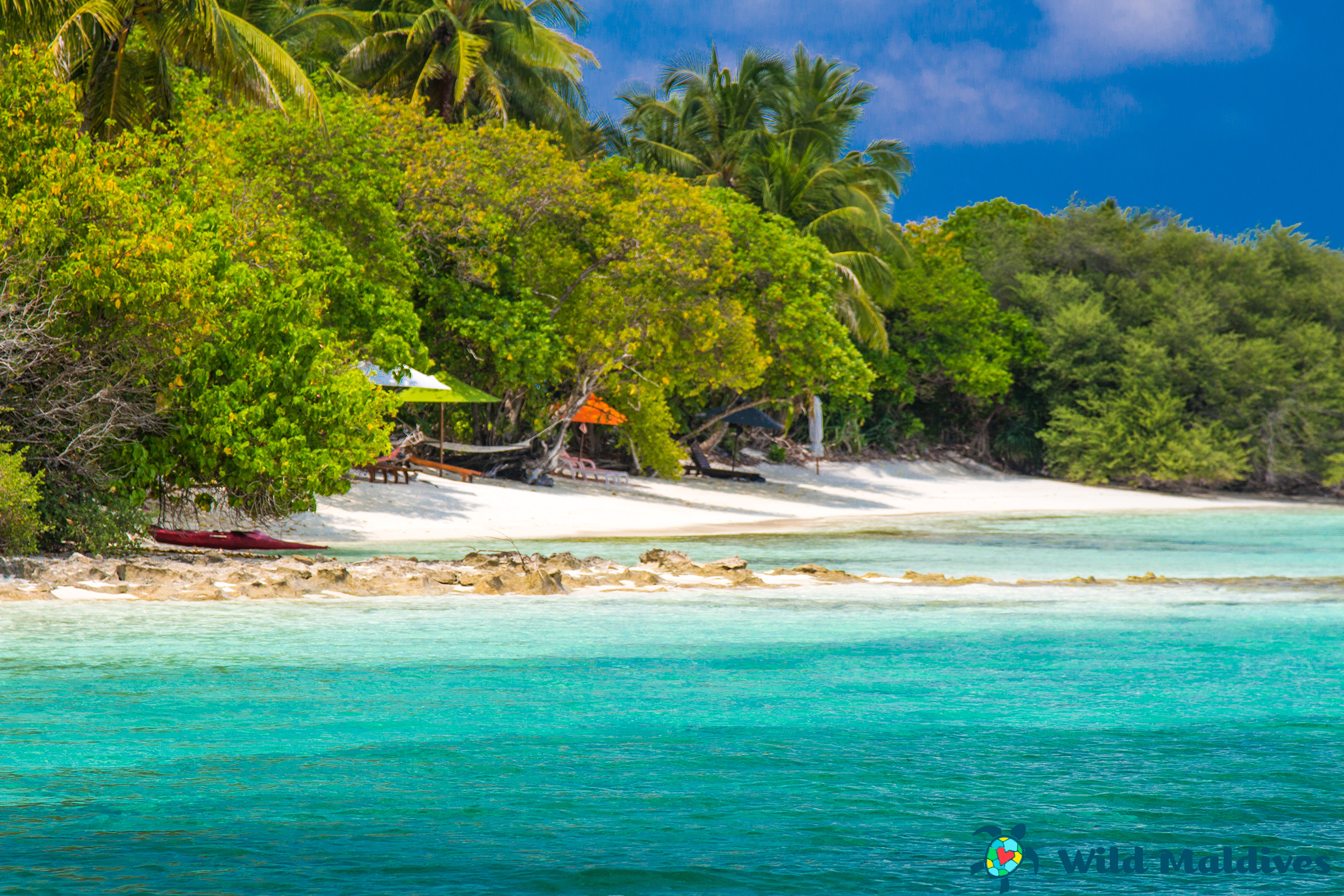 Fulhadhoo Island
The third island in our program is Fulhadhoo. It's famous for its 1.5 km long white sand beach, which some people call the best in the area. The village, with a population of 250, takes up about 20 percent of Fulhadhoo's area, the rest being jungle and the beach.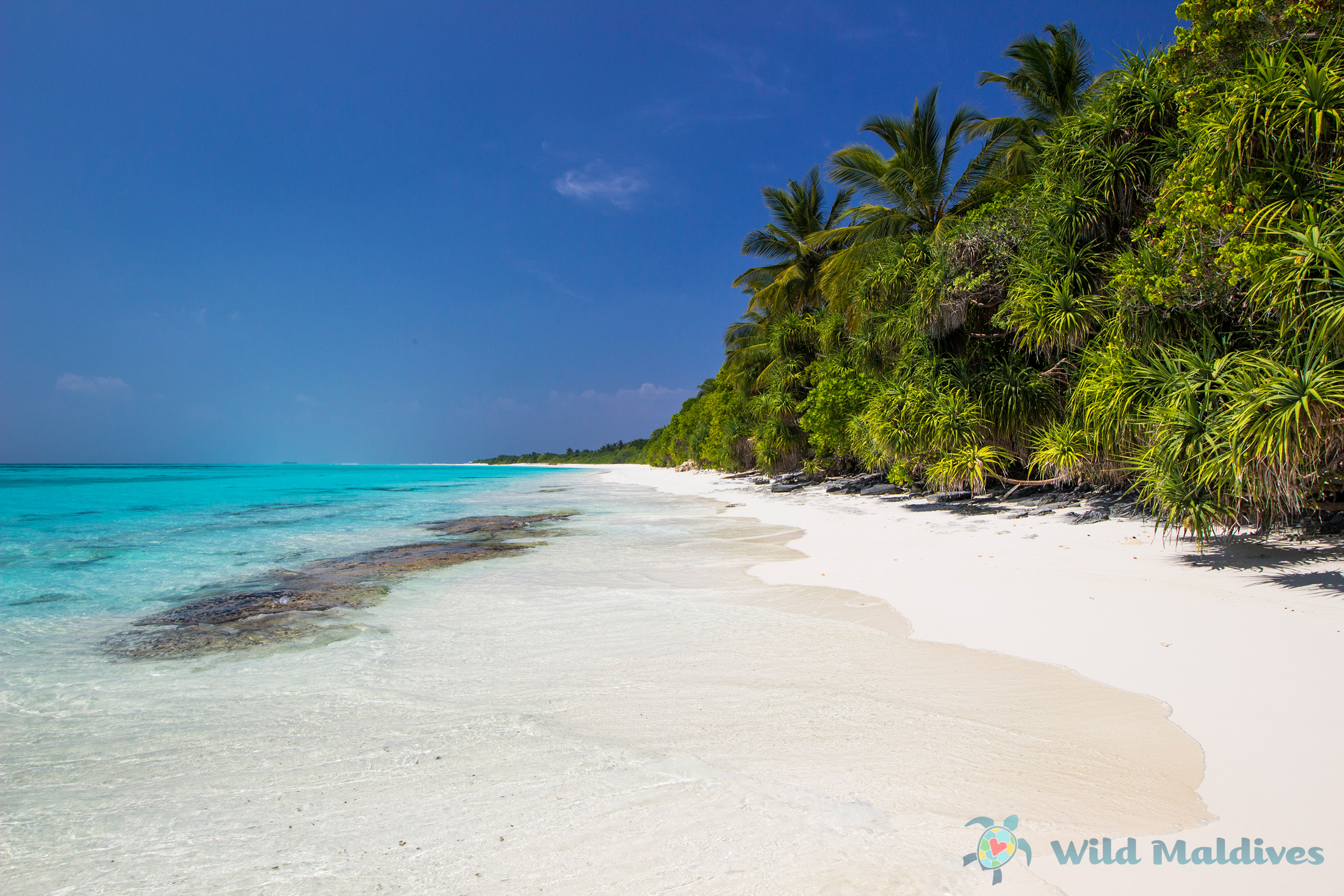 Accommodation
We offer accommodation in cozy guesthouses. At Goidhoo, there is our well-proven partner hotel, Horsburgh Island Guesthouse, with five rooms, a tidy patio, and friendly staff.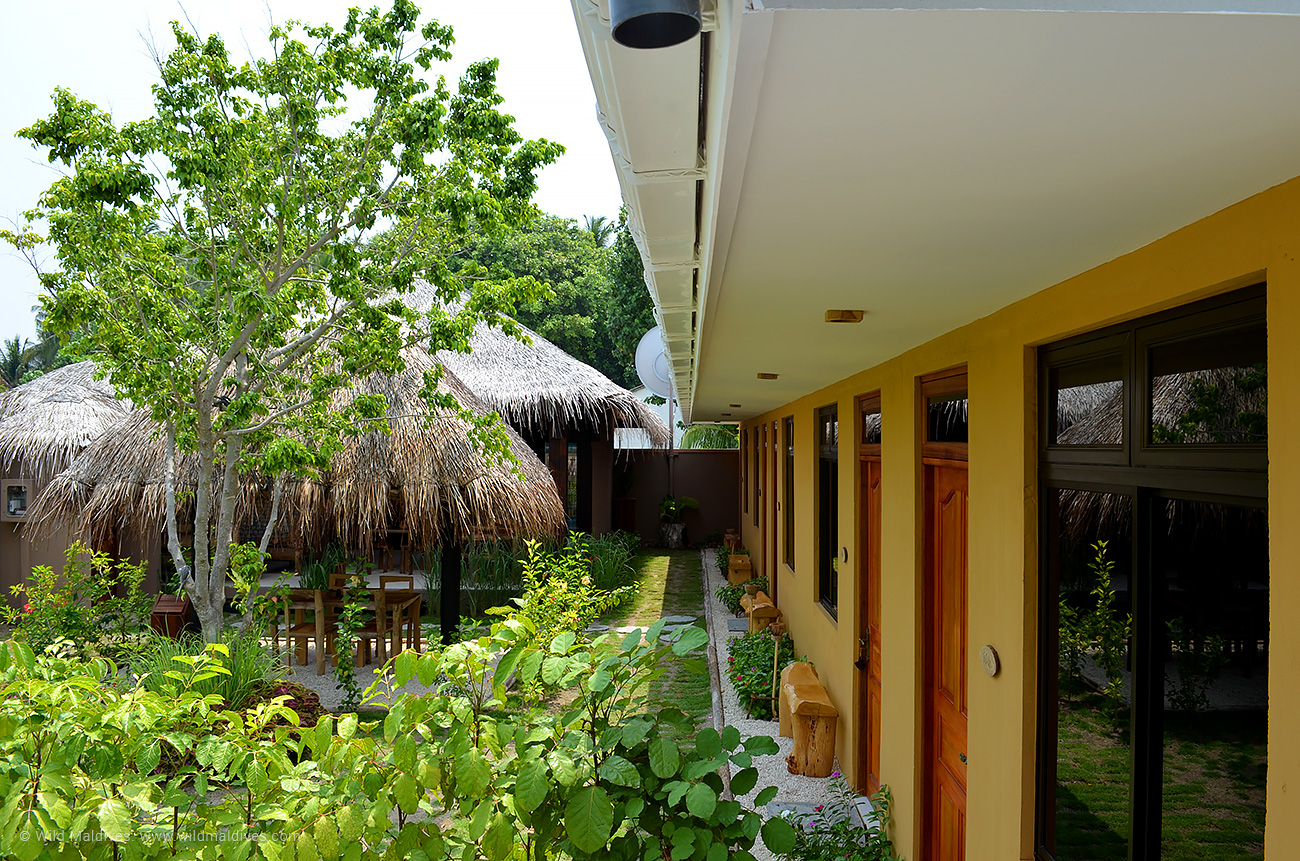 At Fehendhoo island, we offer accommodation in Tropical Village, a luxury guesthouse with spacious suites, open-air showers, delicious dishes at the restaurant run by a professional chef, and an oceanfront recreational area.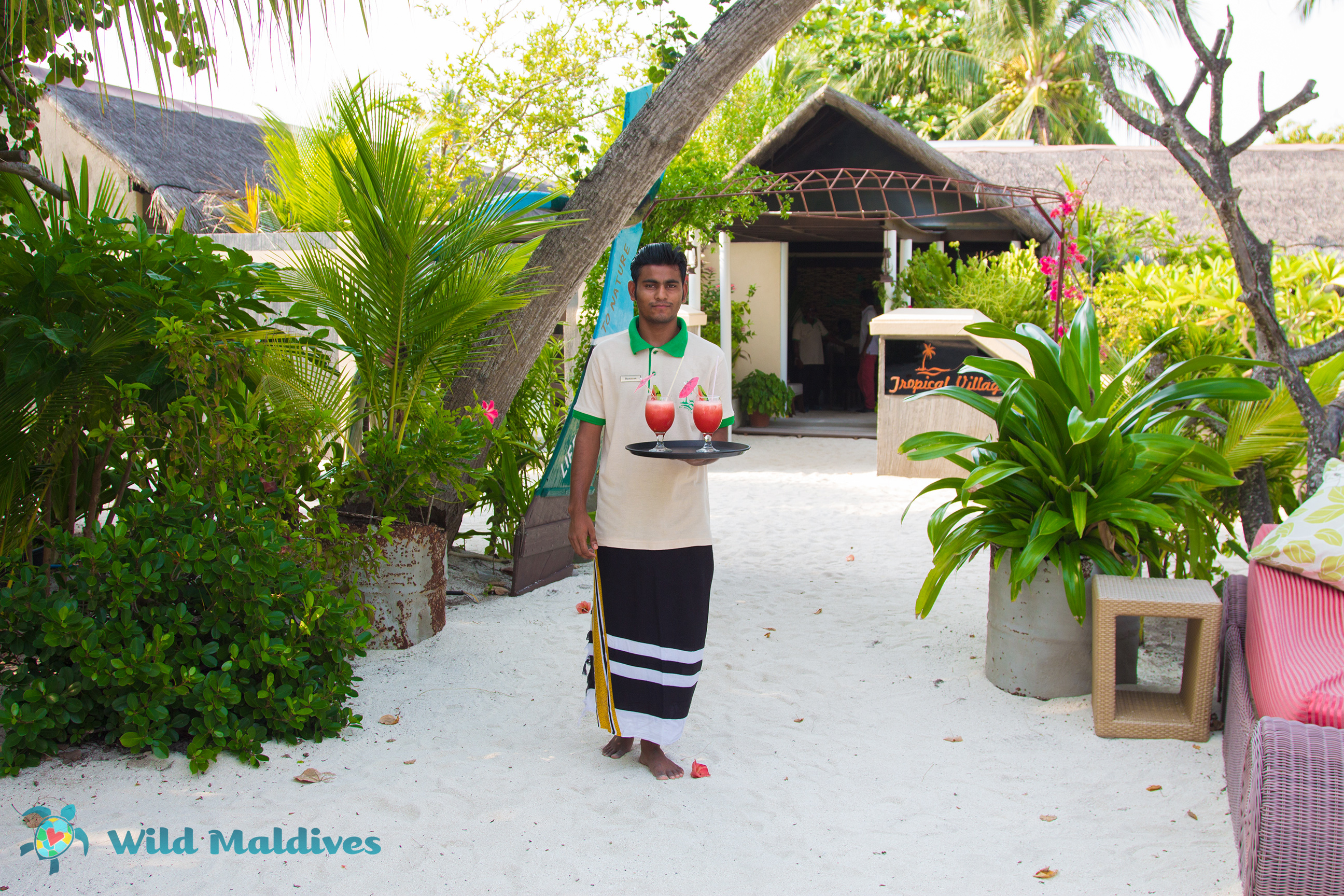 As for Fulhadhoo, we offer accommodation in Village Hideaways guesthouse. Opened in 2020, it has six Garden View rooms and six Sea View rooms located just 20 meters away from the famous Fulhadhoo beach. The guesthouse offers modern and cozy rooms, and its in-house restaurant offers a variety of Western and Asian cuisine dishes.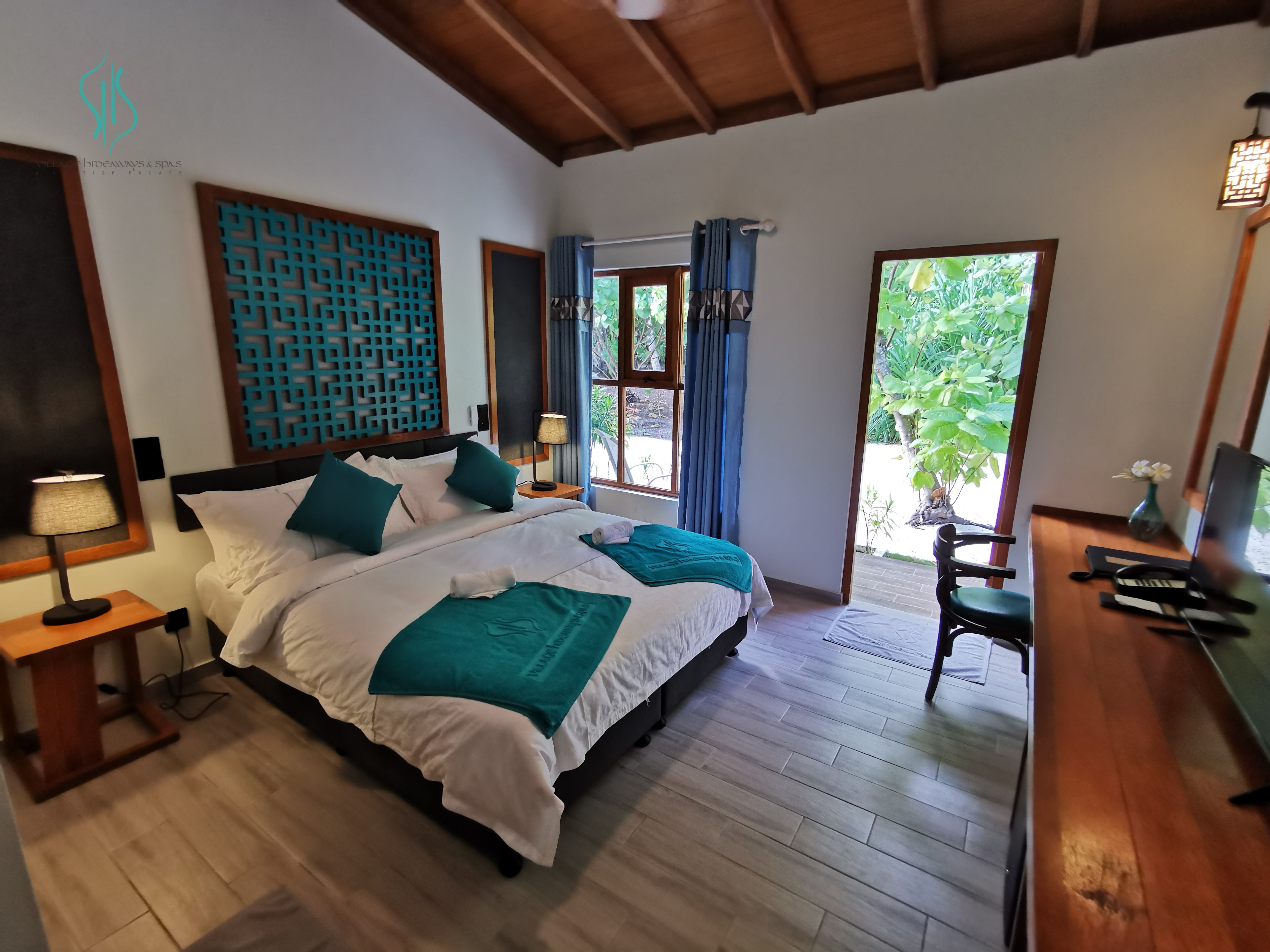 Activities
All packages include manta snorkeling, sand bank visits, and Maldivian fishing. We're happy to add various types of activities to the package upon request.
Terms and conditions, transfer, schedules, etc.
The Baa Atoll speed ferry runs daily, except Fridays. It departs from the airport at 1 PM, and returns beginning at either 7 or 8 AM, taking around one and a half hours. If your flight doesn't have a direct connection with the speedboat schedule, transfer can be arranged via a domestic flight to Dharavandhoo Island Airport and a private speedboat ride from there. The accommodation in the islands mentioned in this package can be combined in any order and can have any length.

Upon arrival to the Maldives, you will be met at the airport by the hotel representative who will guide you to the transfer departure point. If you choose the Dharavandhoo flight, after landing at Dharavandhoo, a private speedboat will take you from that island to the first island of your package. Transfers between the package islands (Goidhoo, Fehendhoo and Fulhadhoo) are arranged on small private boats; each journey takes 5 to 10 minutes. Payment is to be made after you have arrived at the hotel.
Pricing
You can find our standard package prices below, which include double occupancy in a double room, meals, activities, and speed boat transfers. The number of nights, rooms, and guests can be adjusted, so if you would like to receive a custom package offer, please contact us at office@wildmaldives.com or call/chat with us on +371 2000 29 05 (WhatsApp/Telegram).
---
Package prices

| Number of nights | Islands | USD per couple (valid until 04/24) |
| --- | --- | --- |
| 10 nights | Goidhoo (3 nights), Fehendhoo (3 nights), Fulhadhoo (4 nights) | 2050 |
| 12 nights | Goidhoo (4 nights), Fehendhoo (4 nights), Fulhadhoo (4 nights) | 2290 |
| 14 nights | Goidhoo (4 nights), Fehendhoo (5 nights), Fulhadhoo (5 nights) | 2580 |
Included in the package:
airport meeting and round-trip speed boat transfer
transfers between the package islands
accommodation
breakfast and dinner
Maldivian fishing
sand bank visit
manta snorkeling
all taxes and charges