Fellow travellers, we are inviting you on April and May 2017 to join a new route across the Maldives. We have prepared a non-touristy route in one of the most beautiful and breathtaking places on the planet. We are going to visit two islands that lie on the most beautiful Alif Alif atoll.
We'll be carrying out a journey from the snow-white beaches and uninhabited islands by the Ukulhas island to the Thoddoo island that abounds in things green and is surrounded by coral reefs. We'll be drinking juice right out of coconuts, going to meet those who live under water, taking picnics on the beach, learning to fish for tuna and getting acquainted with the culture and daily life of one of the most beautiful and ancient countries in the world.
Program:
Day 1.
Arrival at the Male airport at 9:35 p.m. Speedboat transfer from Male airport to Ukulhas (1.5h). A stay of 6 nights at the Gunbaru Inn guesthouse or similar. Half board (breakfast and dinner).
Day 2.
Beach relaxation, walking around the island, swimming with swim masks in the lagoon.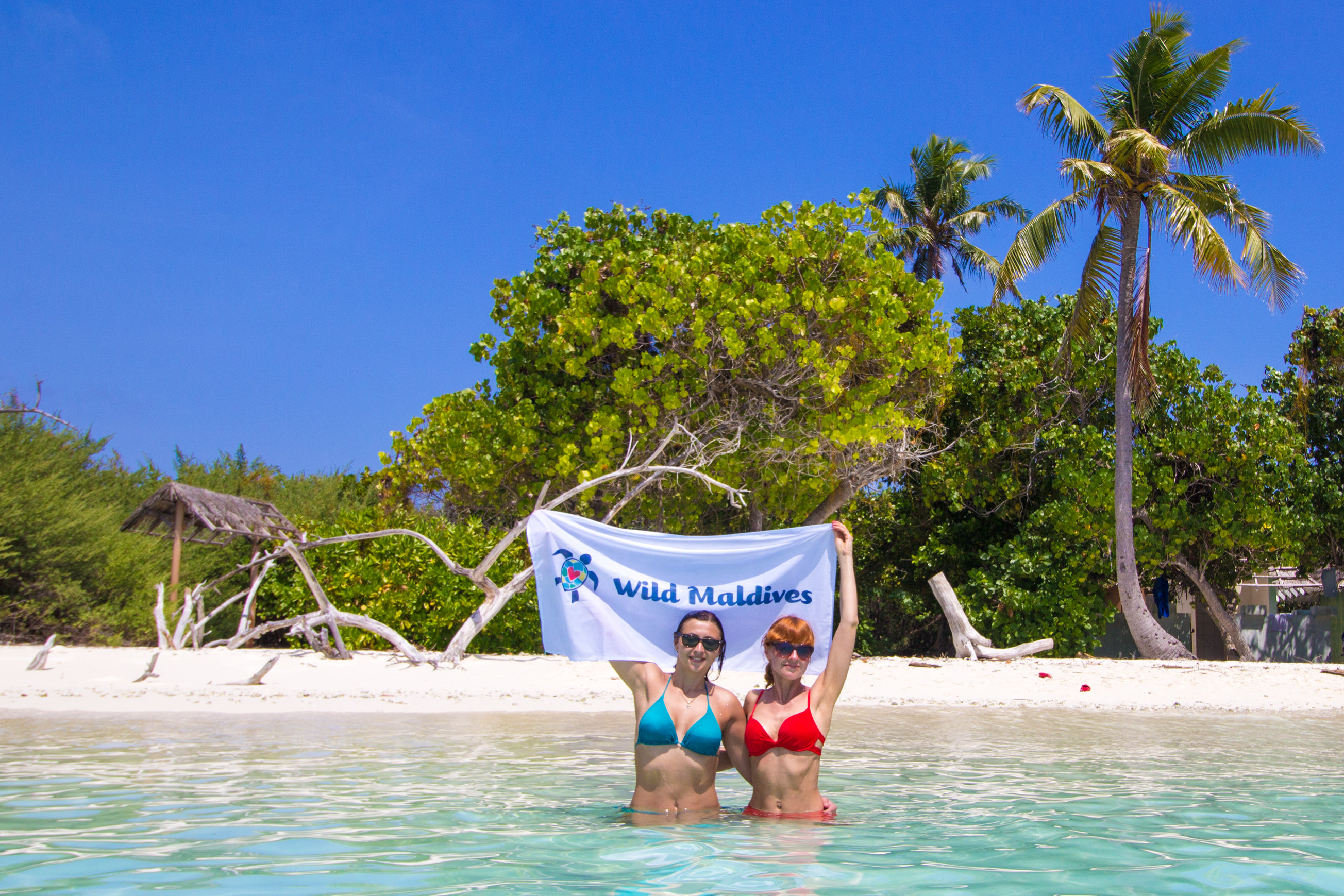 Day 3.
Going to an uninhabited island for swimming and rest with barbecue and snorkeling.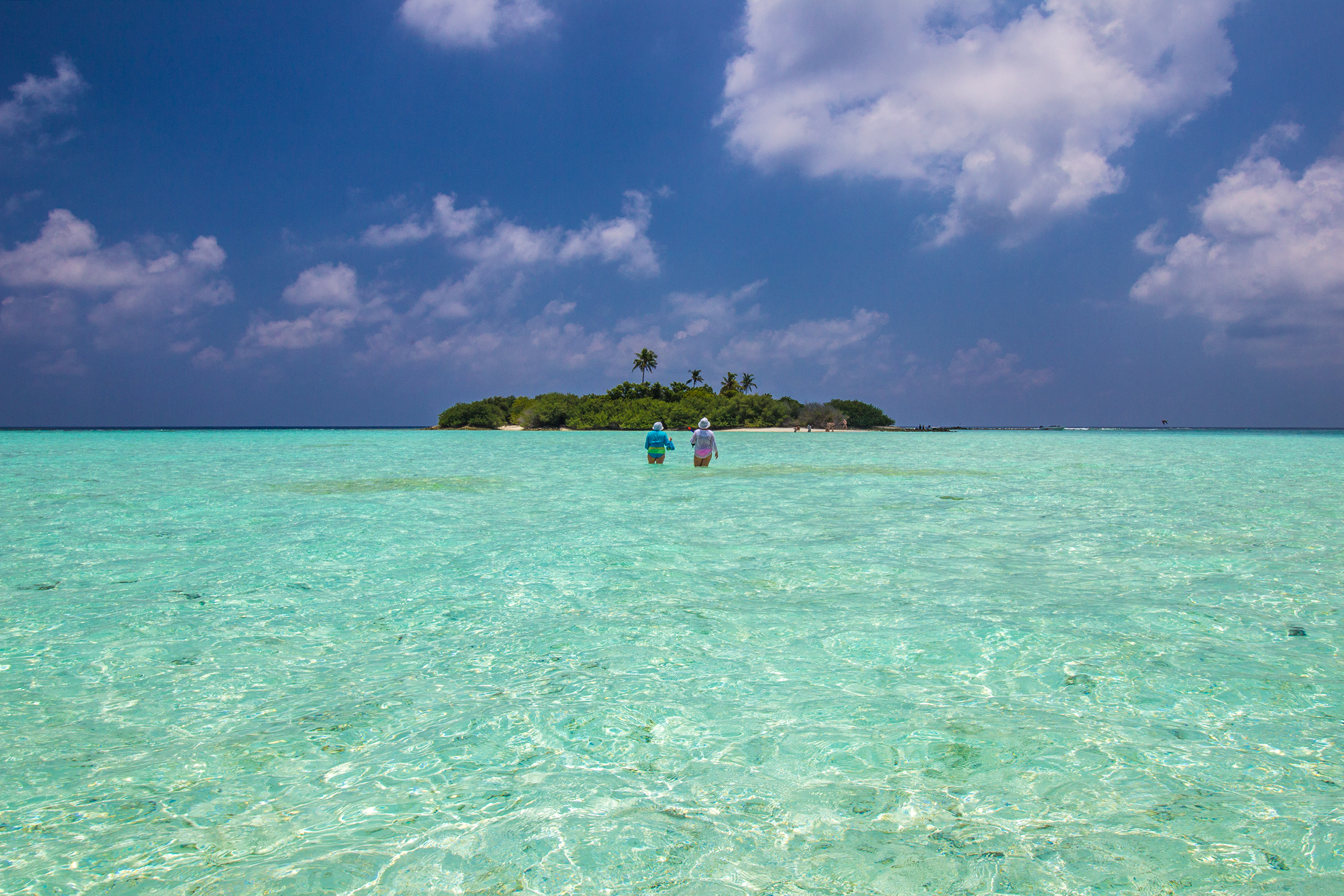 Day 4.
Snorkeling on a coral reef with a guide.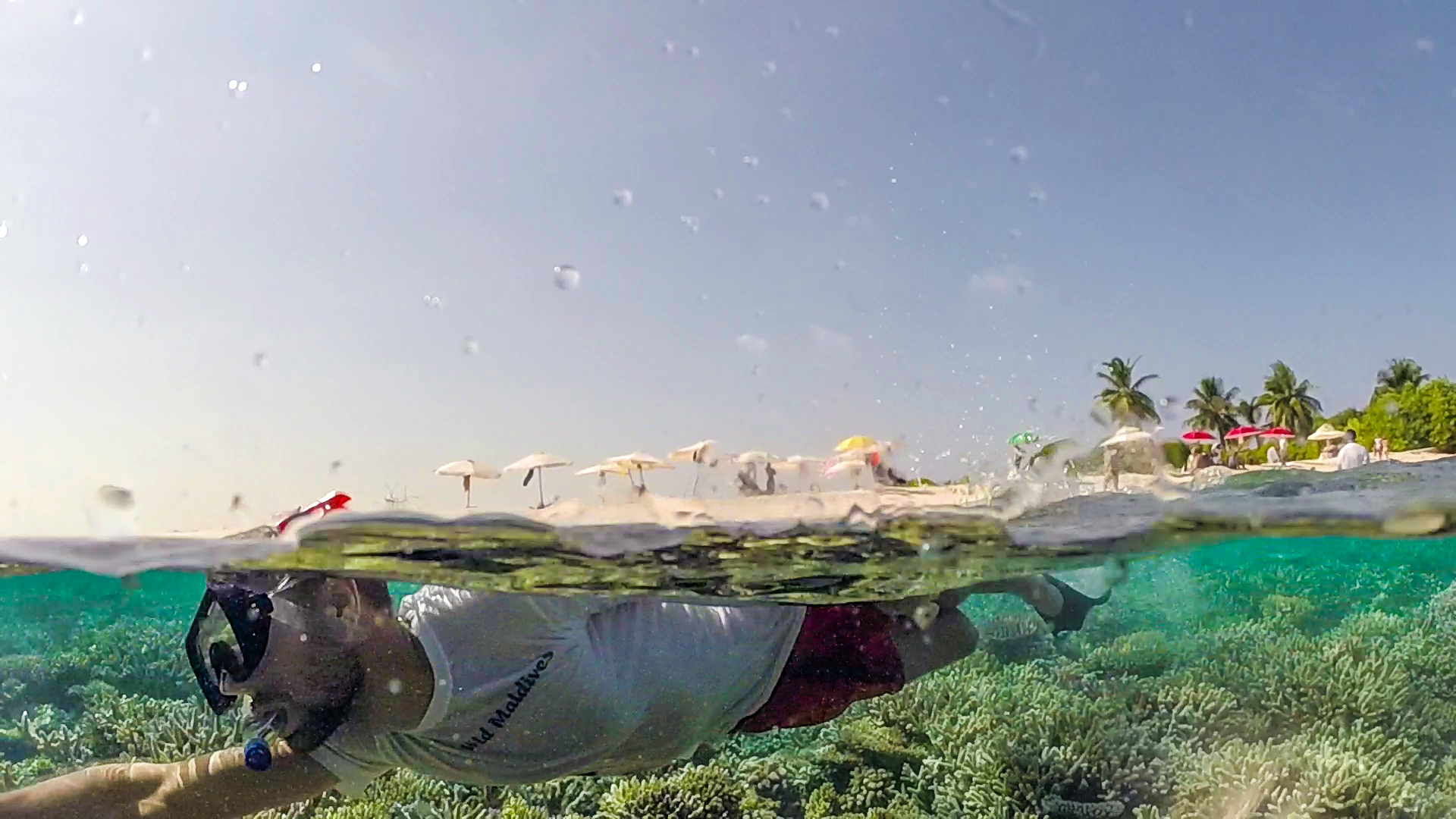 Day 5.
Beach relaxation.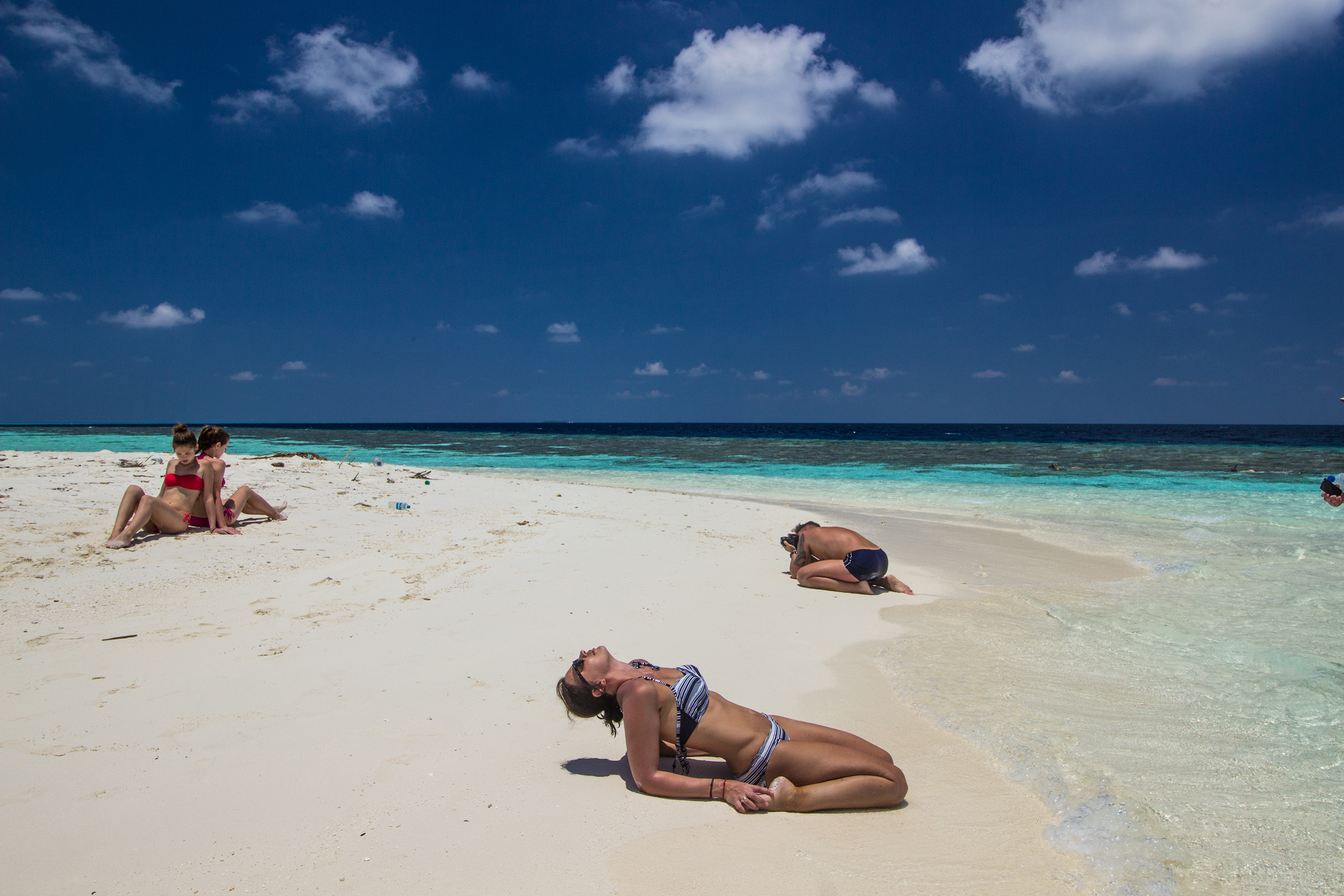 Day 6.
A sea cruise of watching dolphins and gigantic rays (mantas).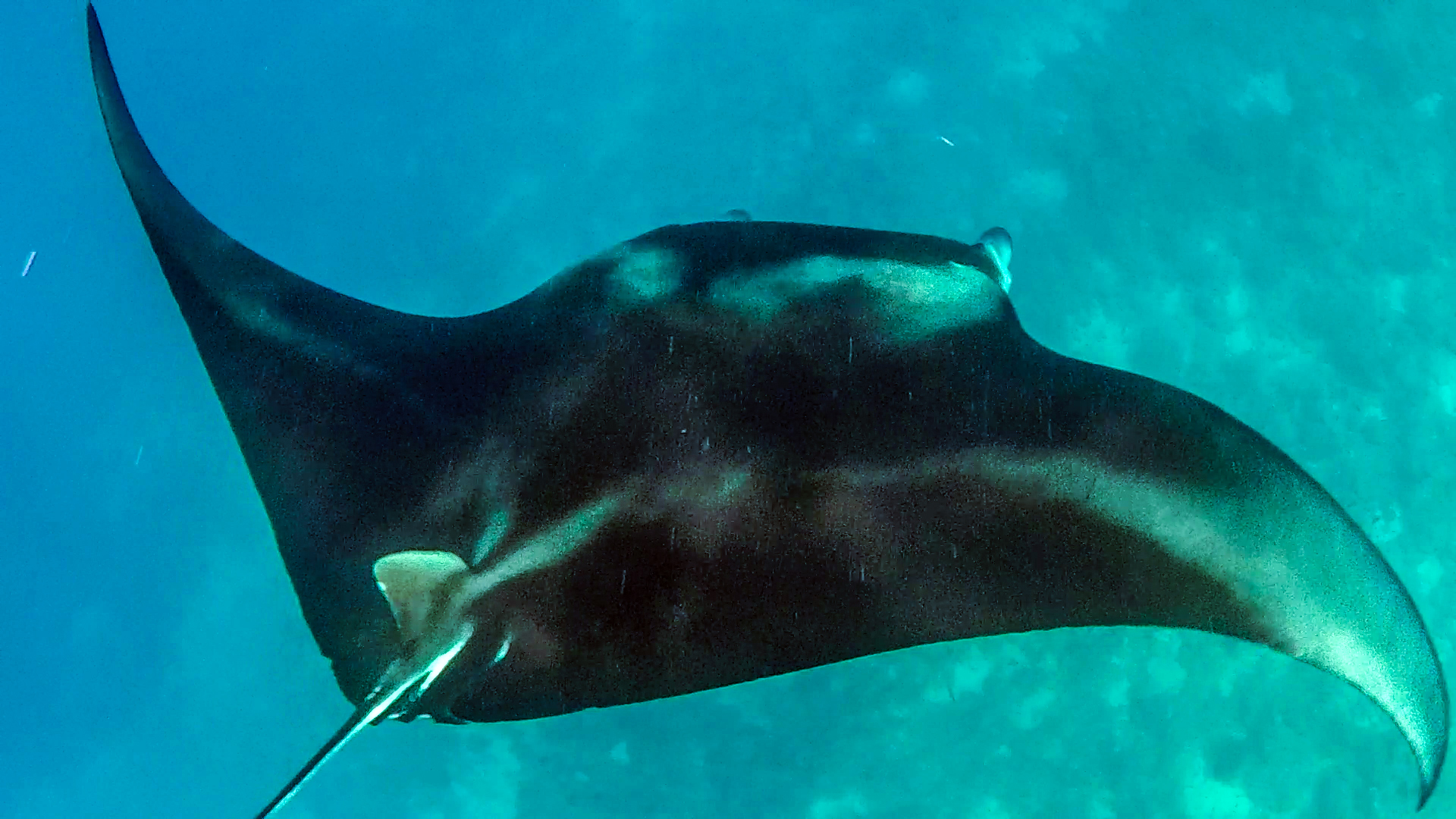 Day 7.
Ukulhas—Thoddoo transfer on a private speedboat. A stay of five nights at the Vacation Home Thoddoo, New Breeze Thoddoo Inn, Palm Garden or similar. Half board.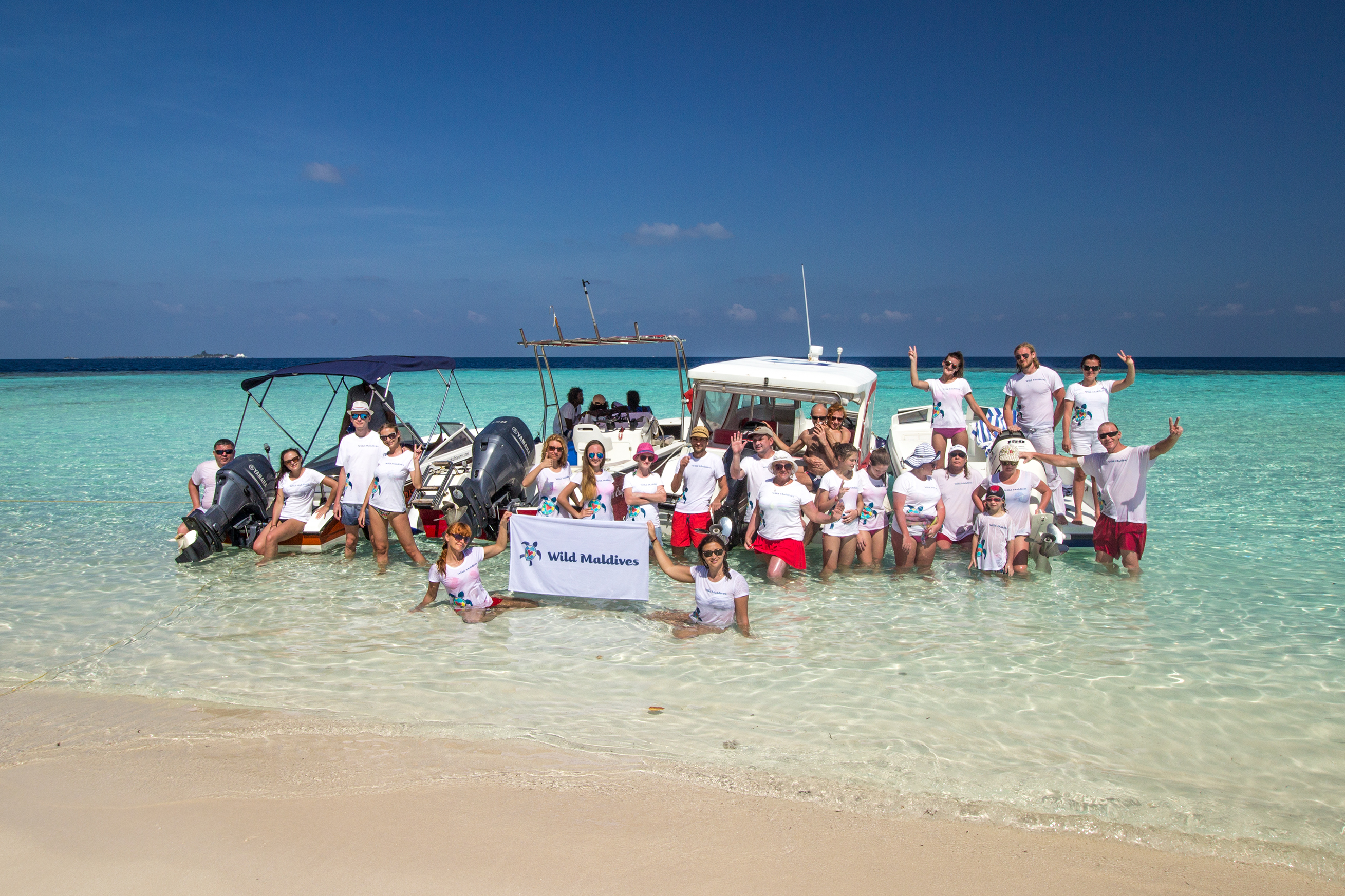 Day 8.
Beach relaxation, walking around the island, swimming with swim masks in the lagoon.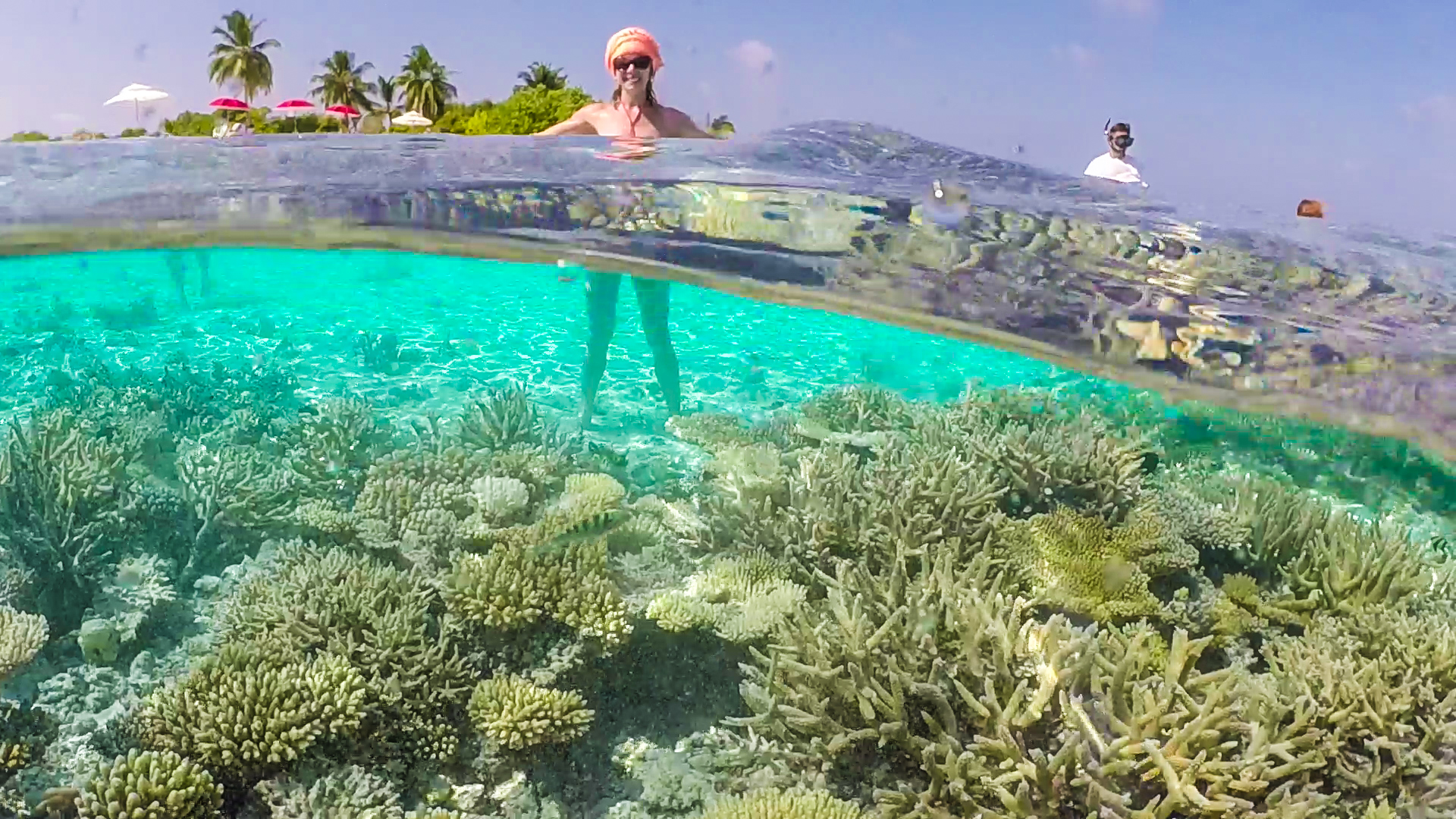 Day 9.
Going to an uninhabited island (sandbank) in the middle of the ocean; swimming and relaxation.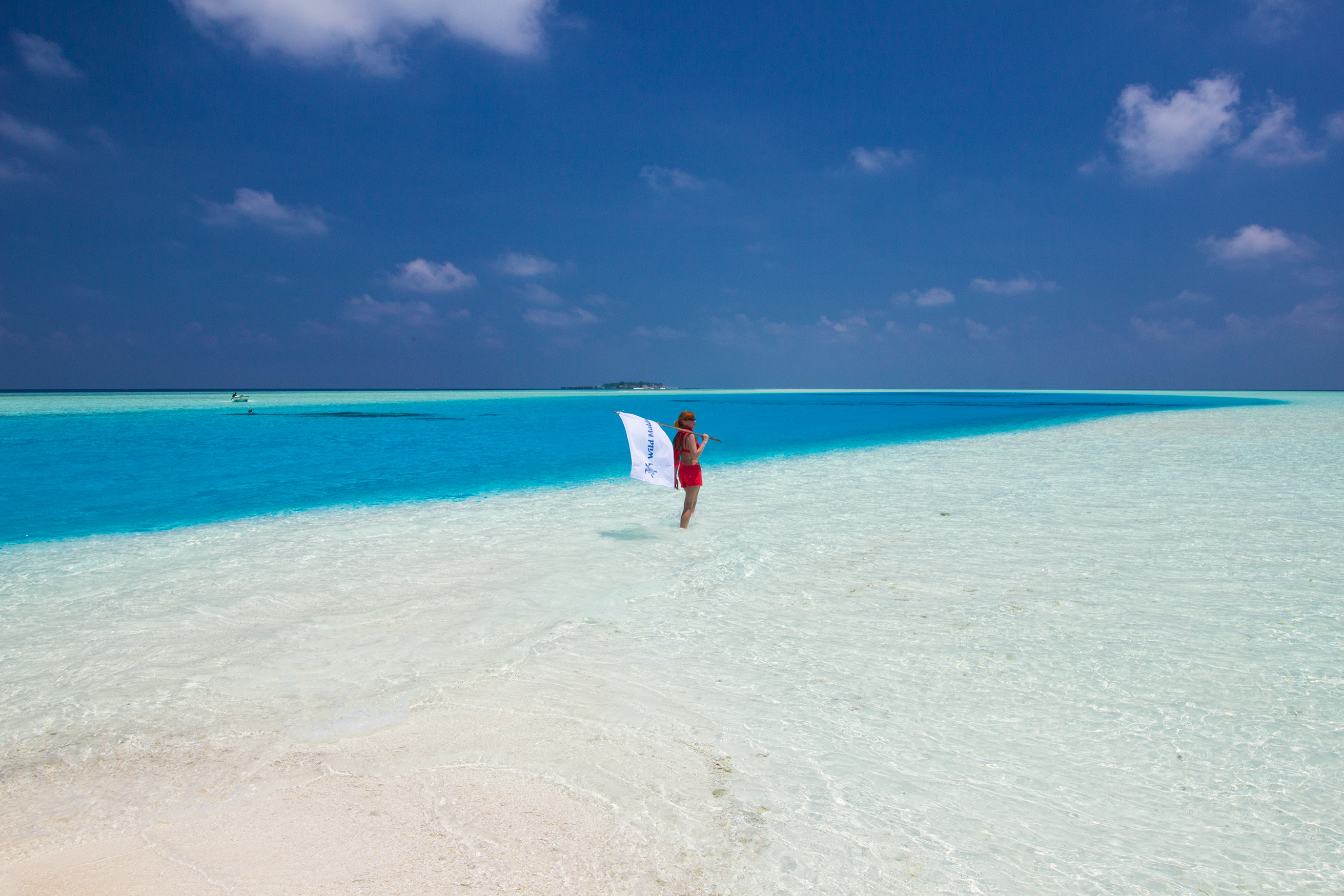 Day 10.
Beach relaxation.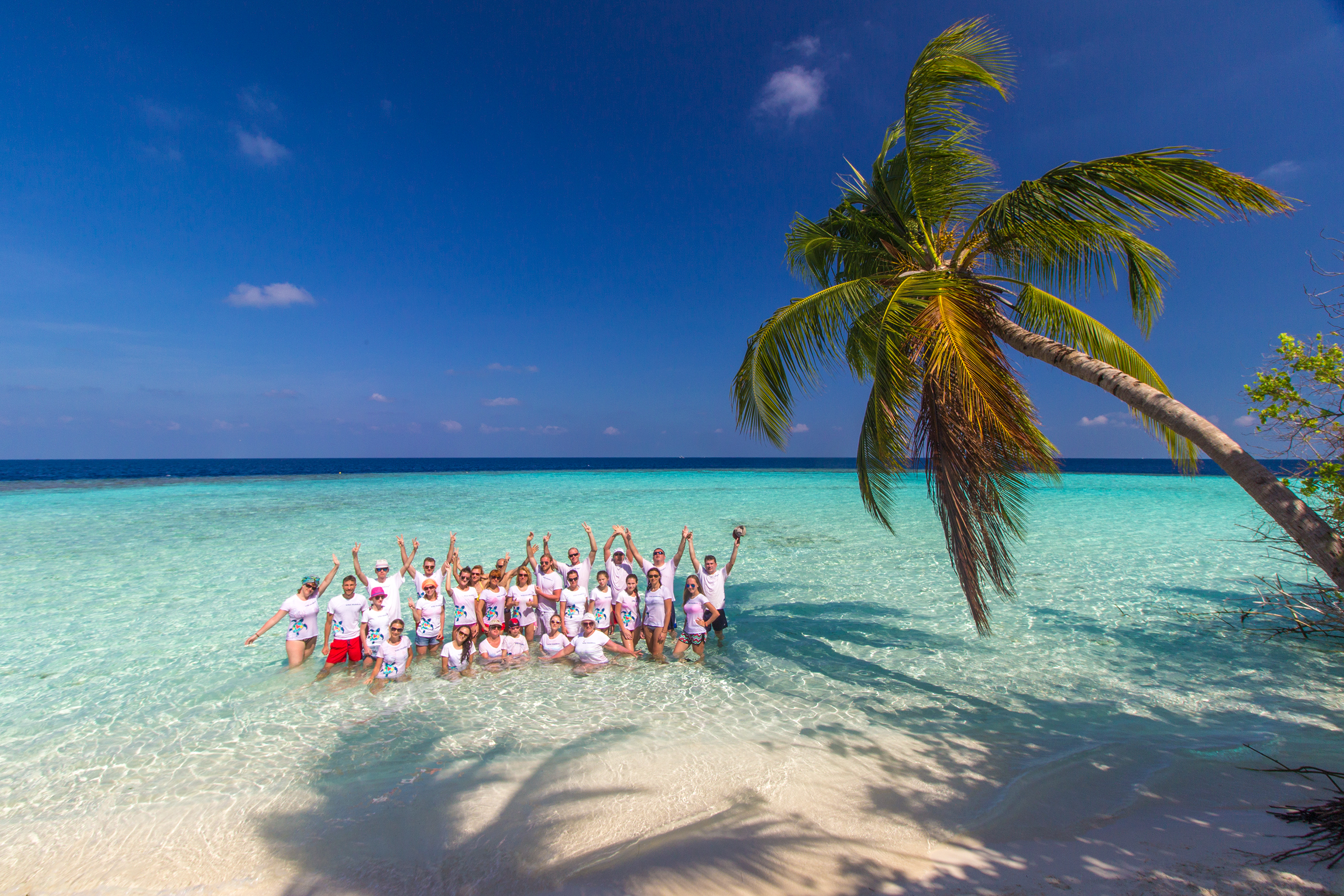 Day 11.
Traditional night-time fishing with a guide and cooking your catch on a BBQ.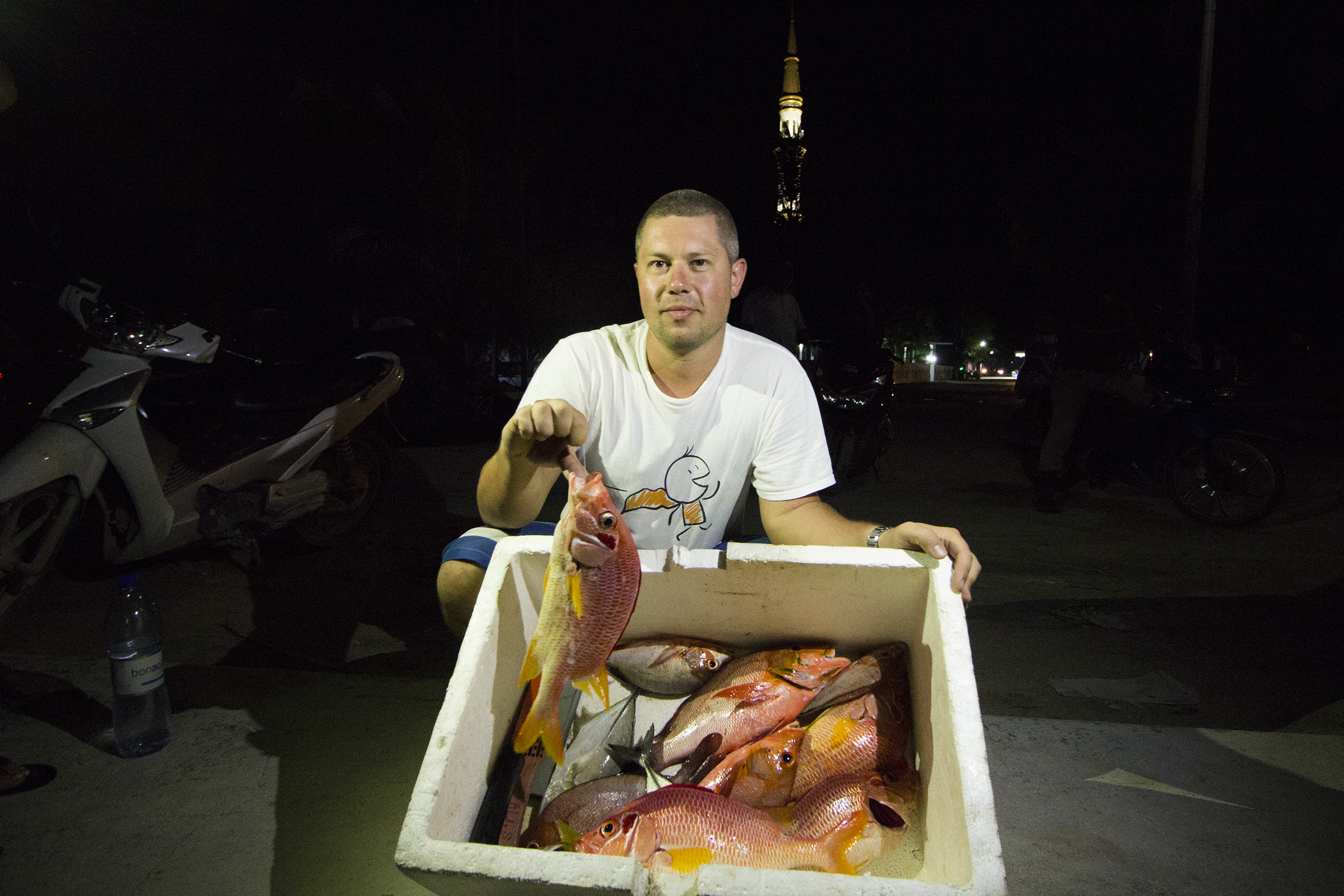 Day 12.
Transfer to the airport on a private speedboat. Flying home.
The prices can differ depending on airplane ticket prices at the moment of ordering. The price includes airplane tickets, transfers, living in guesthouses, half board, taxes and fees.
Children up to two are lodged free, children up to six get a 65% discount, up to twelve - a 30% discount.
Payment is done in cash (USD) in the Maldives. The price is $850 for a guest in a double room, not counting the airplane ticket.
You can get an extra bed in your room for $25 per night.
Extra info:
No vaccines needed.
No visas required.
The islands - except the airport - don't have ATMs, so pack some US dollars prior to arrival.
For extra expenditures you'll need a small sum for daily expenses - about $300-$400 for the whole stay) for lunch, souvenirs, and extra entertainment if needed.
Alcohol is not sold on local islands (it's prohibited by law).
Bring sunscreen with an UV index of 50 and above, as well as a mosquito repellant.
Flights:
Participants have to buy tickets on their own. We recommend finding the best offer using services like SkyScanner (www.skyscanner.net).
Transfers and accommodation:
The Maldives International Airport is located on a separate island. The ocean lies across the road from the exit. The speedboat arrives just as the flight lands and will take us all the way to Thoddoo. All the domestic transfers will be fulfilled on large speedboats that can hold 25 to 27 people. We'll be residing on guesthouses on local islands. Guesthouses are small hotels of 5-10 rooms.
Ukulhas' main guesthouse is Gunbaru Inn.
On Thoddoo our guesthouses will be Vacation Home and New Breeze.
Lodging - half board (brekafast and dinner)
Inquries: office@wildmaldives.com, +371 2000 29 05, +371 260 91 699 (message us on Viber too)