Fiyavalhu was opened in November, 2020. The resort offers accommodation in several types of villas, there is a large and well mainained beach and outdoor area in Fiyavalhu, as well as a swimming pool, gym, a cafe and a restaurant.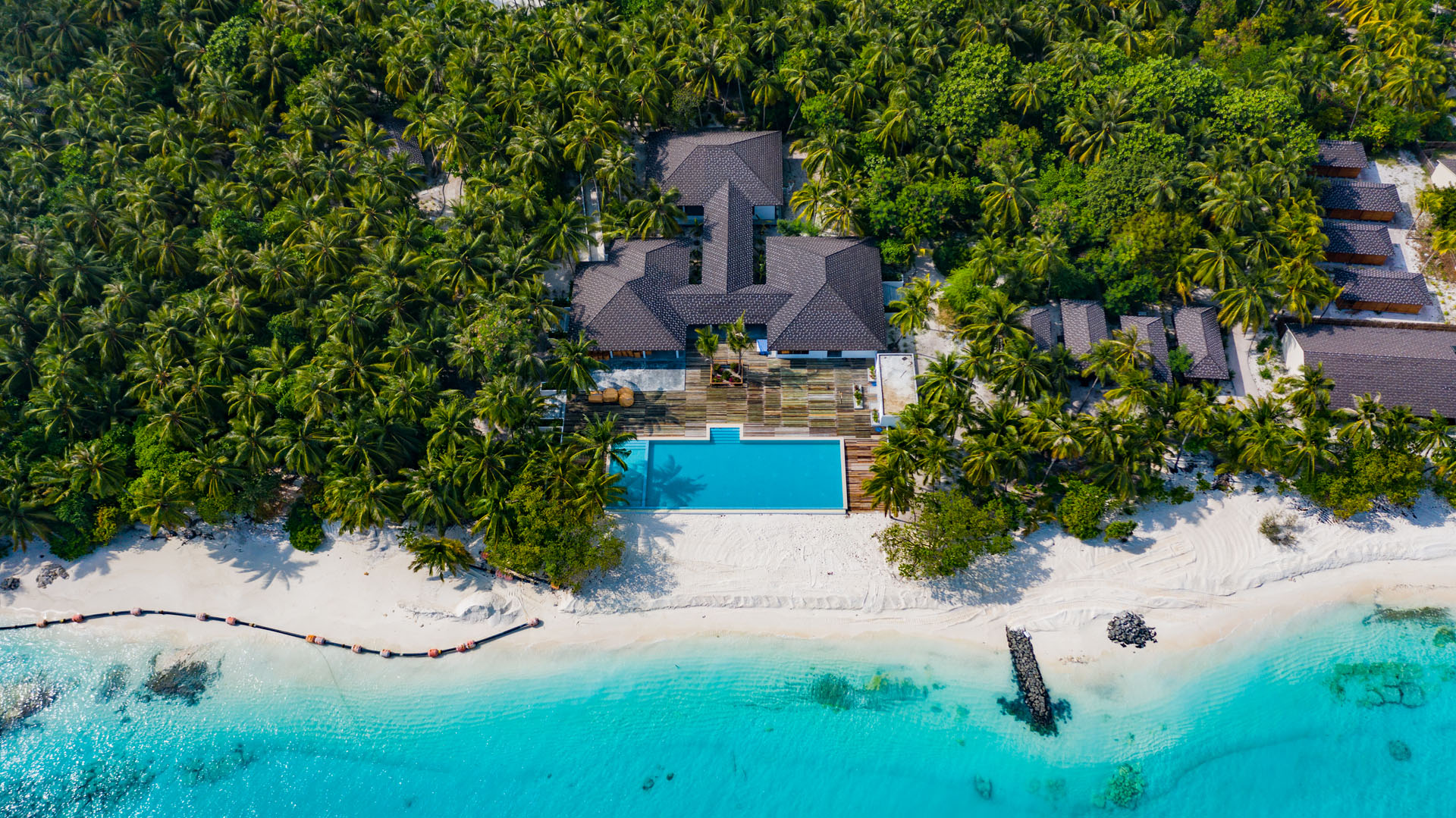 There are several types of villas available in Fiyavalhu, from a budget Garden Villa to a luxury Pool Villa and a Family Villa, which has two interconnected bedrooms. Every villa is located nearby the beach, it will take 1 minute walking to get to the beach from Garden Villa, while Beach, Deluxe Beach and Pool Villas are beach-front.

The resort has 24 hours reception desk. a restaurant with a professional team of chefs, a diving and excursions centre; WiFi is available in all areas.

To get there, you can take a domestic flight to nearby Maamigili island, from where you will have a 20-minutes boat ride to Fiyavalhu.

The restaurant offers a variety of Western and Eastern cuisine dishes cooked by a professional team and available by a la carte of from a buffet.

You can book various activities, such as diving, fishing, manta or whale shark snorkeling and watersports from the hotel Excursion Centre.
Villas of Fiyavalhu
Garden Villa

WiFi
TV
Soundproof
Aircon
Safety box
Torch
Shower
Toiletries
Terrace

Bathrobes
Blackout curtains
Phone
Minibar
Tea and coffee
Working table
Drinking water

Deluxe Garden Villa

WiFi
TV
Soundproof
Isolated building
Aircon
Safety box
Shower
Toiletries
Terrace

Bathrobes
Torch
Blackout curtains
Phone
Minibar
Tea and coffee
Working table
Drinking water

Beach Villa

WiFi
TV
Soundproof
Beach front
Aircon
Safety box
Shower
Toiletries
Terrace

Bathrobes
Torch
Blackout curtains
Phone
Minibar
Tea and coffee
Working table
Drinking water

Deluxe Beach Villa

WiFi
TV
Soundproof
Isolated building
Beach front
Aircon
Safety box
Shower
Toiletries
Terrace

Bathrobes
Torch
Blackout curtains
Phone
Minibar
Tea and coffee
Working table
Drinking water
Private beach

Pool Villa

WiFi
TV
Soundproof
Beach front
Aircon
Safety box
Shower
Toiletries
Terrace
Private pool

Bathrobes
Torch
Blackout curtains
Phone
Minibar
Tea and coffee
Working table
Drinking water