Take advantage of a wealth of unrivaled services and amenities at this Maldives Islands hotel. A selection of top-class facilities such as free Wi-Fi in all rooms, daily housekeeping, 24-hour front desk, luggage storage can be enjoyed at the hotel.

The hotel is located in just 20 meters away from the ocean and about 5 minutes walk to the nearest tourist beach, aside from the local village.
It has 9 spacious modern designed suites, a restaurant and beach front relaxing area. The rooms' size is 37 m2, there is also one family room. All the rooms have AC, cable TV, mini-bars, electric kettles, hair dryers, open air showers and Wi-Fi connection.

There is a private beach resting area with sofas, tents and hammocks.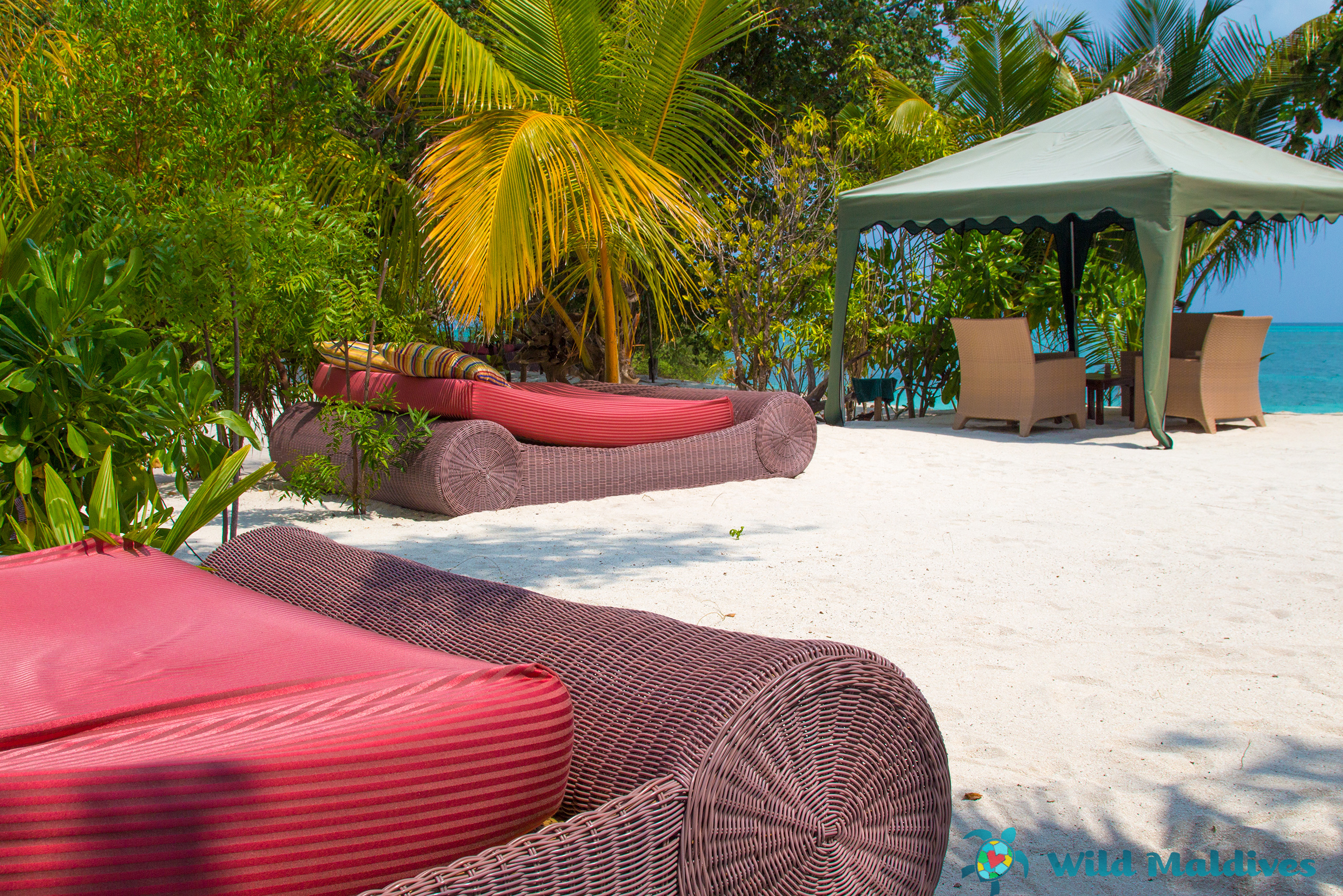 The complete list of recreational facilities is available at the hotel, including ping pong table, boats, canoe, dart board, watersports equipment rentals. With an ideal location and facilities to match, Tropical Village Guest House hits the spot in many ways. Free bike rental service is available for the hotel guests.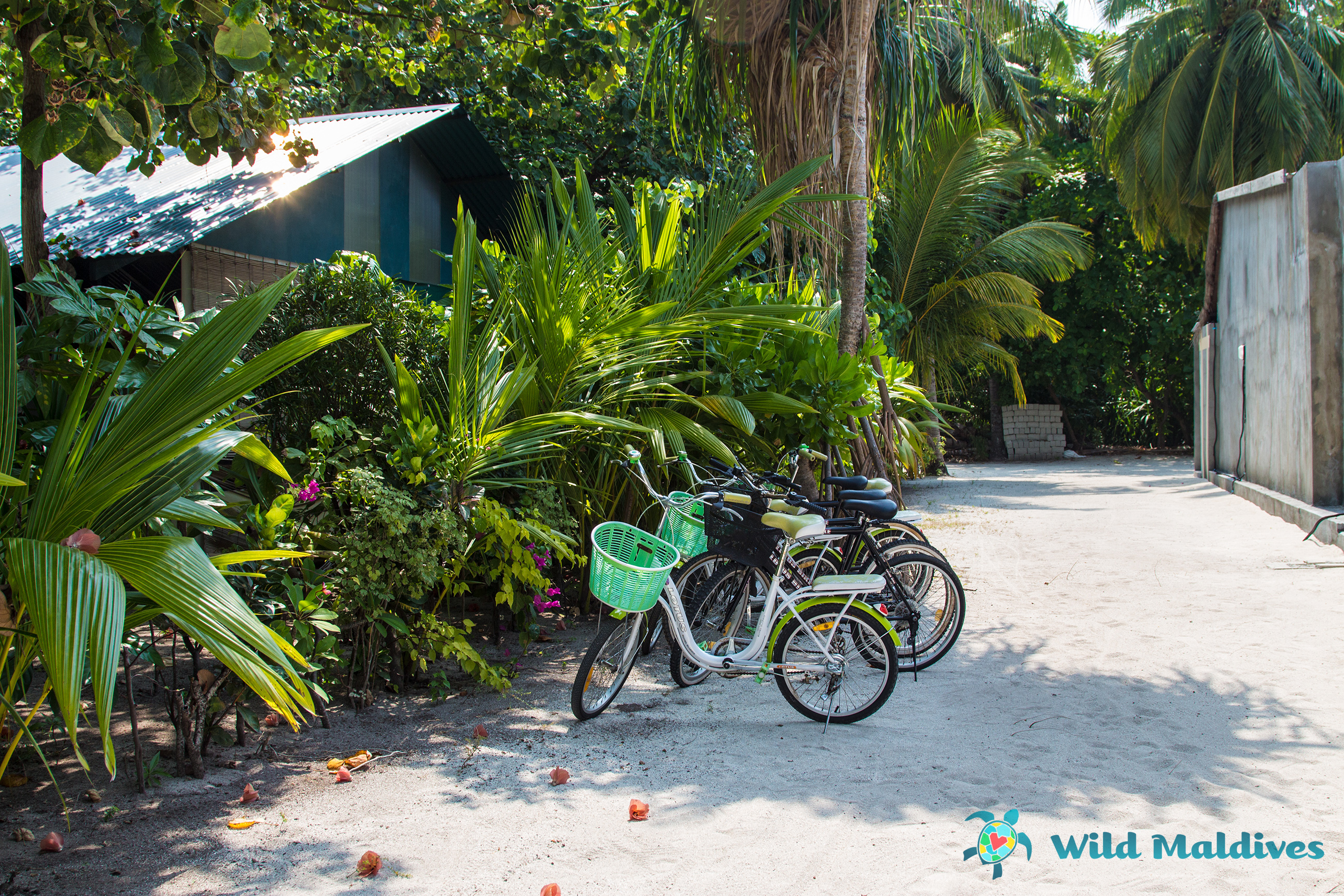 Номер Deluxe

AC
Ceiling fan
Wi-Fi
LCD
Kettle

Mini-bar
Open air shower
Toiletries
Hair dryer
Safety box
All guest accommodations feature thoughtful amenities to ensure an unparalleled sense of comfort. While you enjoy God's given gifts to Maldives – sun, white sandy beaches, crystal clear water and colorful underwater life, experience varieties of food and beverage at in-house restaurant and juice bar. It's run by Moothey, the chef, which has more than 30 years of cooking experience and previously worked in top luxury Maldivian resorts.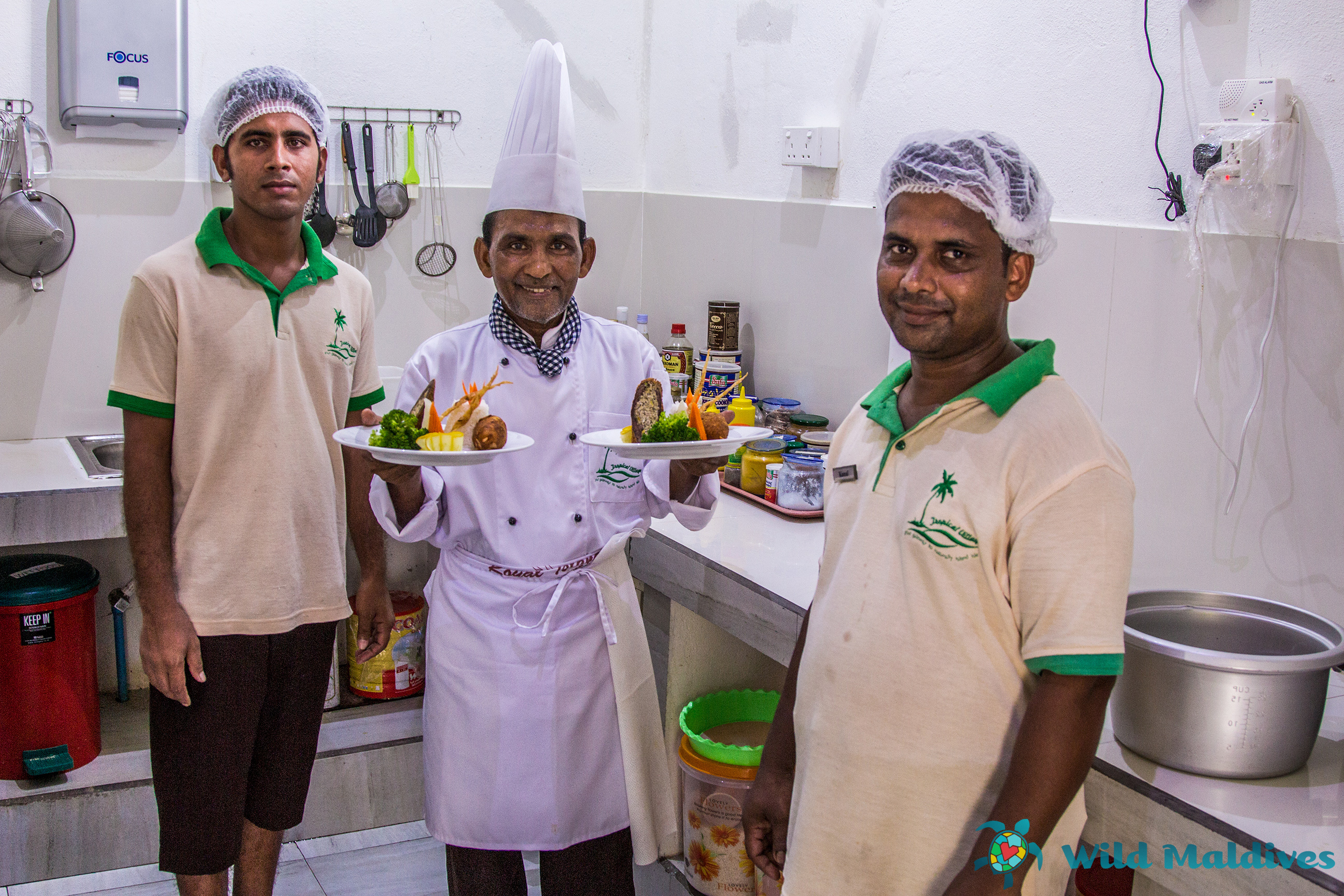 Moothey is always trying to make the customers happy offering them variety of international cuisine delicious meals as well as amazing desserts.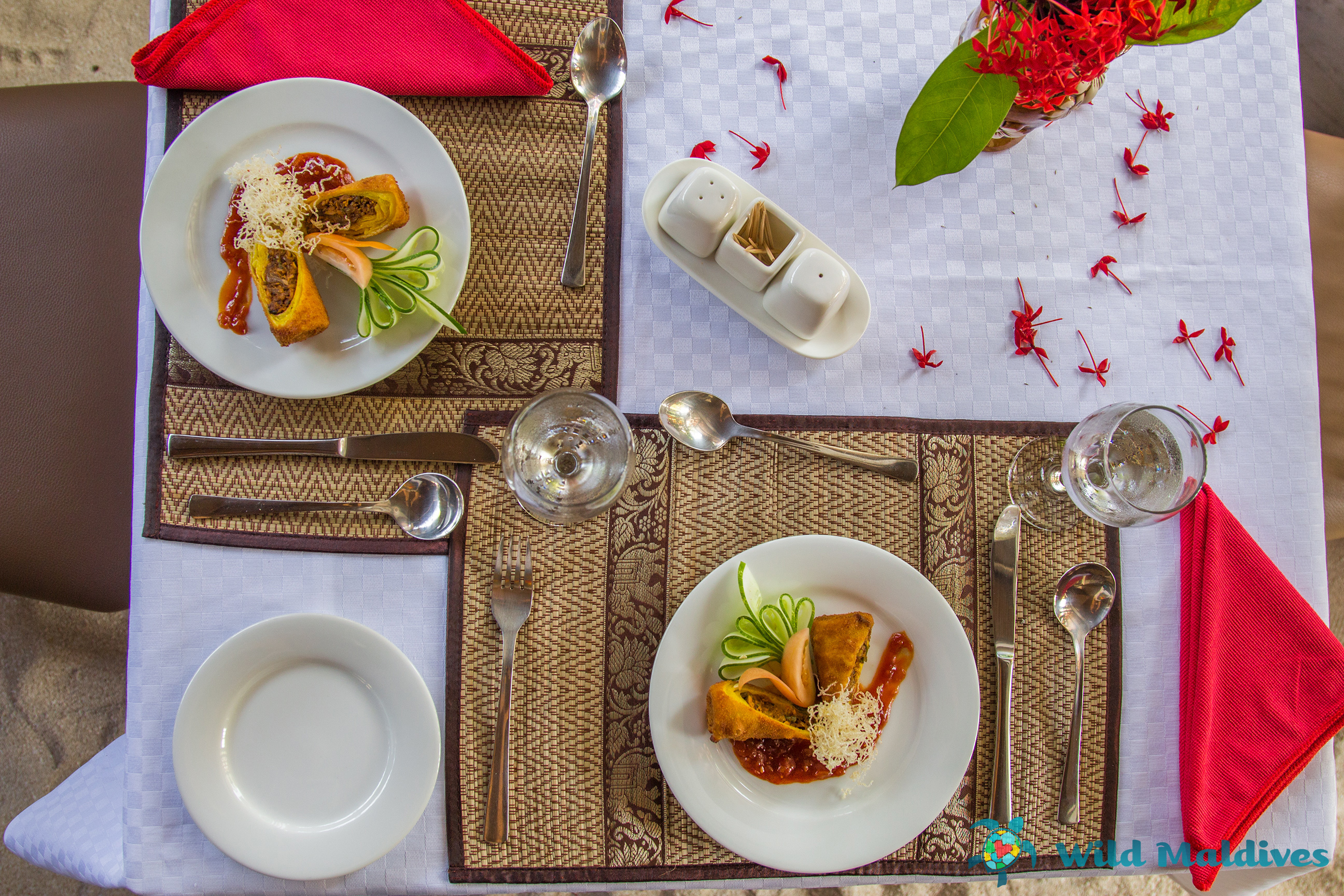 Several activities to choose from diving, snorkeling, Robinson Crusoe trips, private sandbank ventures, water sports, sunset and dolphin safaris.