Villa Marina is a comfortable guesthouse with 5 spacious rooms and nice outdoor terrace.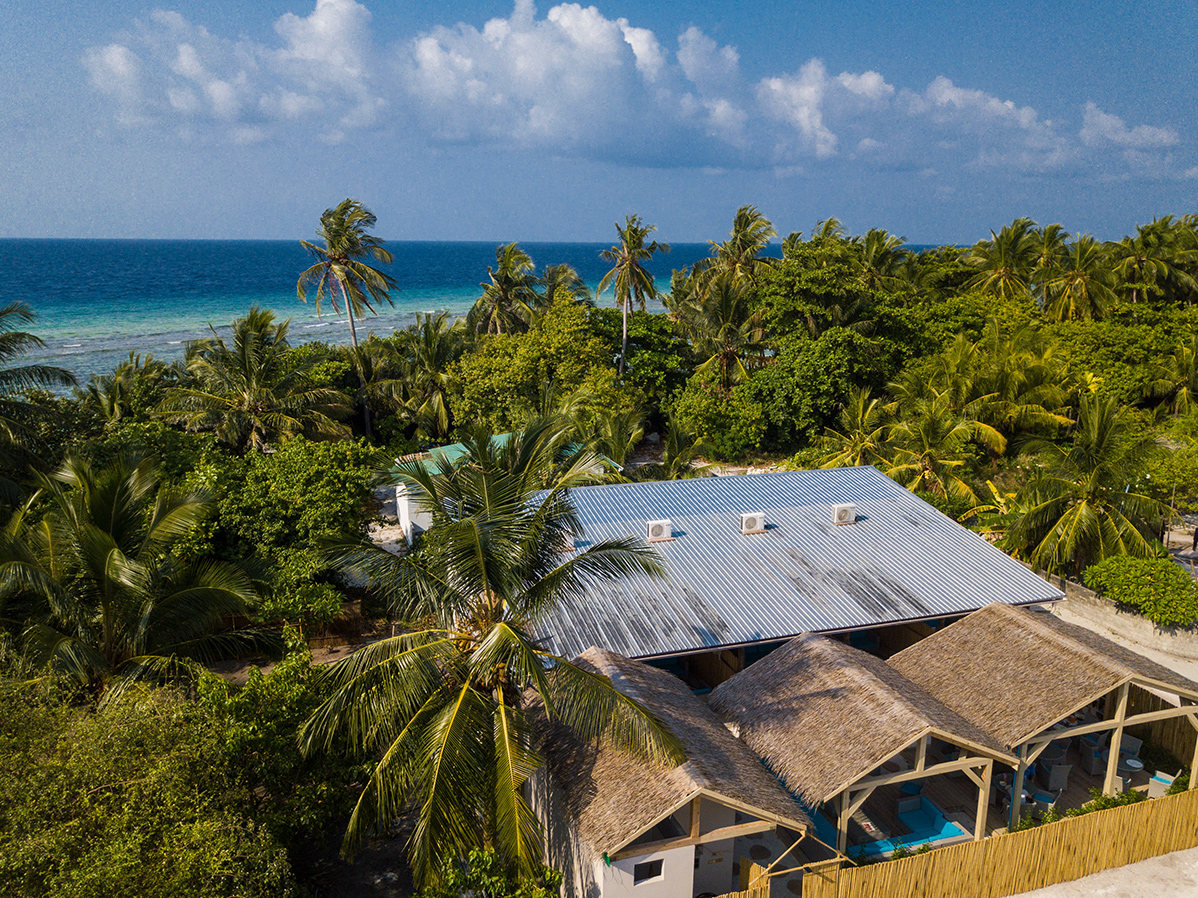 Each room has a separate entrance and cozy resting area with sofa and coffee table.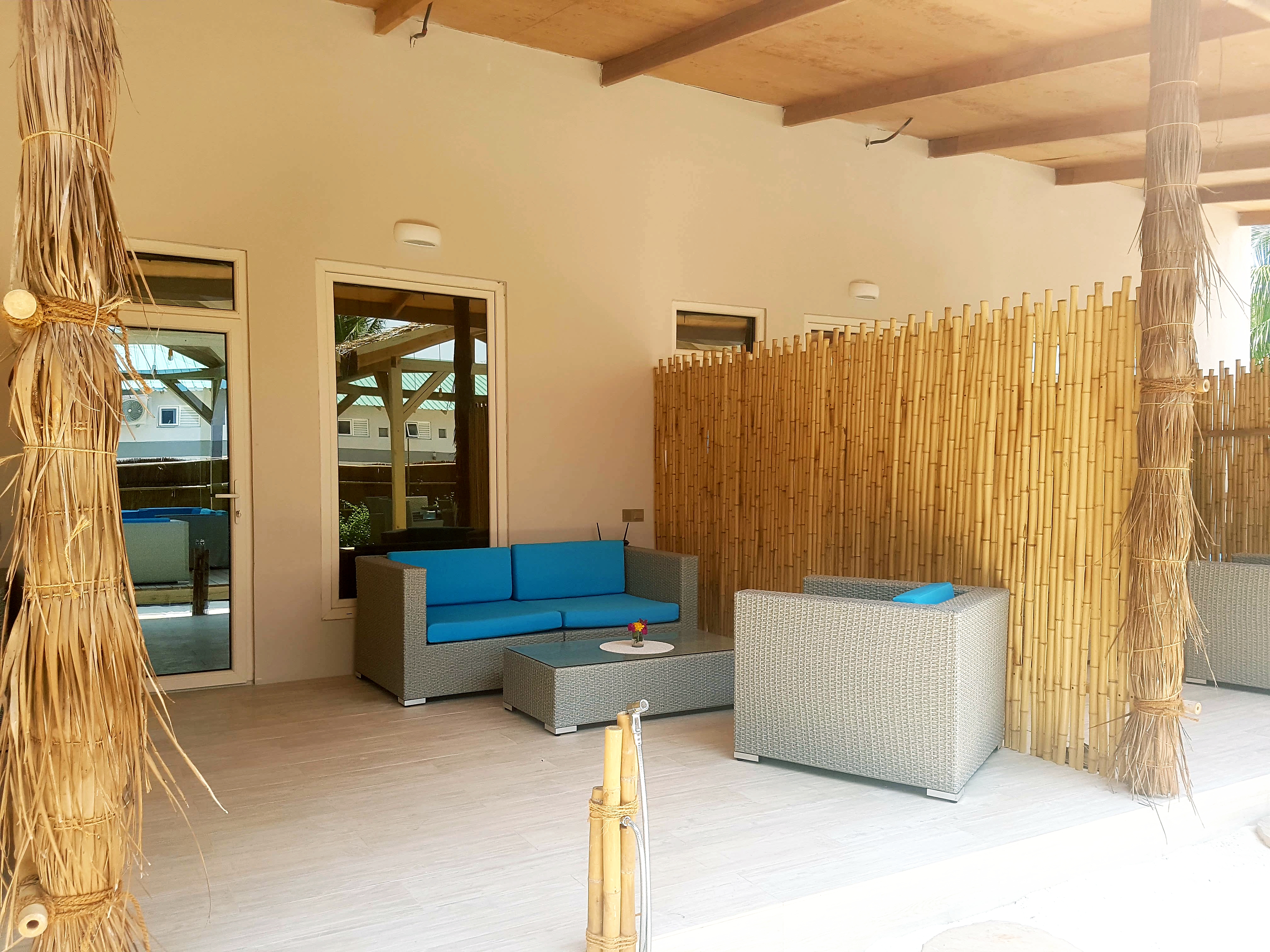 Spacious rooms can accomodate up to 4 guests. Rooms are suitable for couples and for families with children.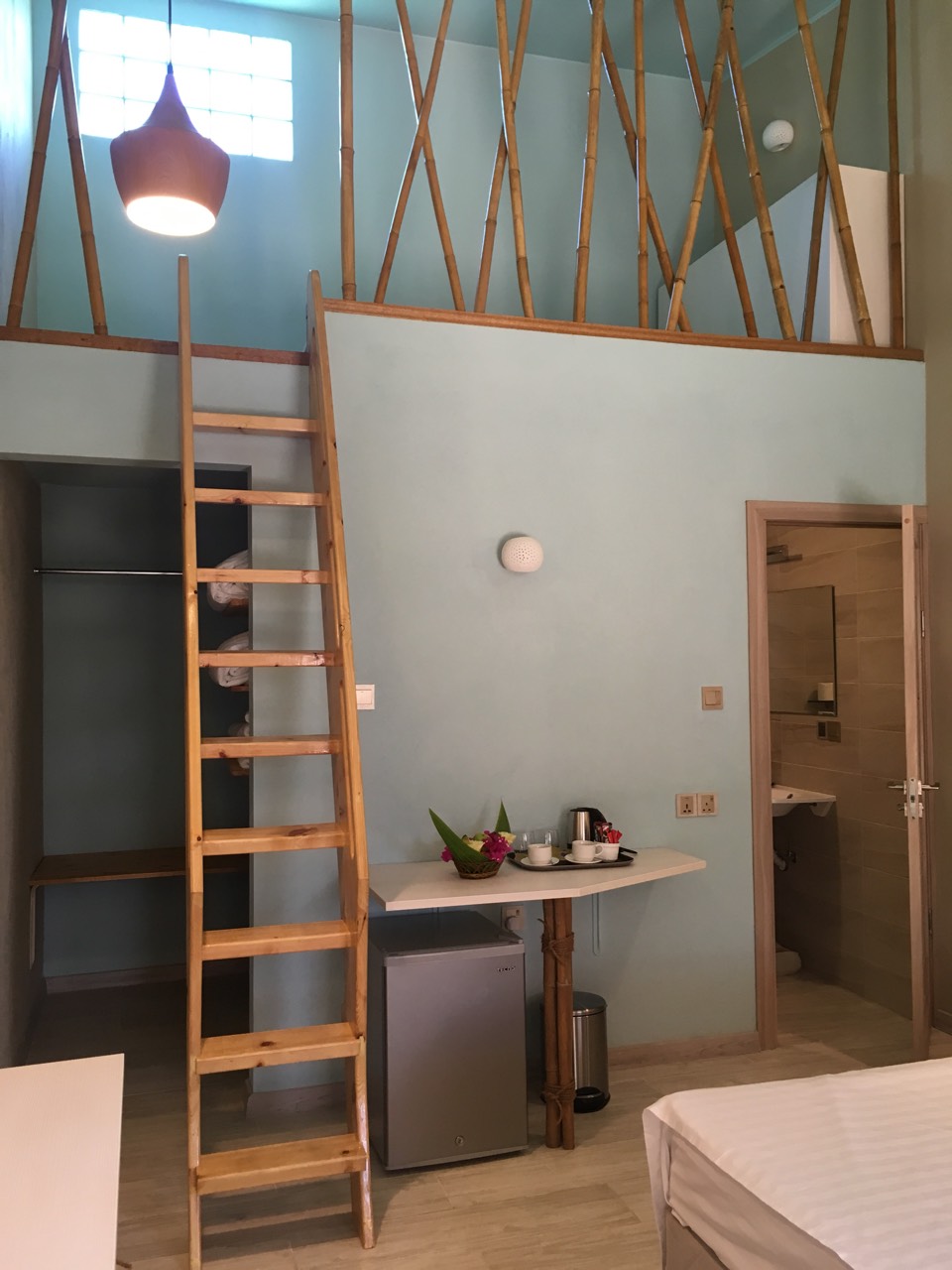 Each room is equipped with mini-bar and electric kettle, toilets have water boilers for water heating. The guesthouse design is a mix of European and tropical styles.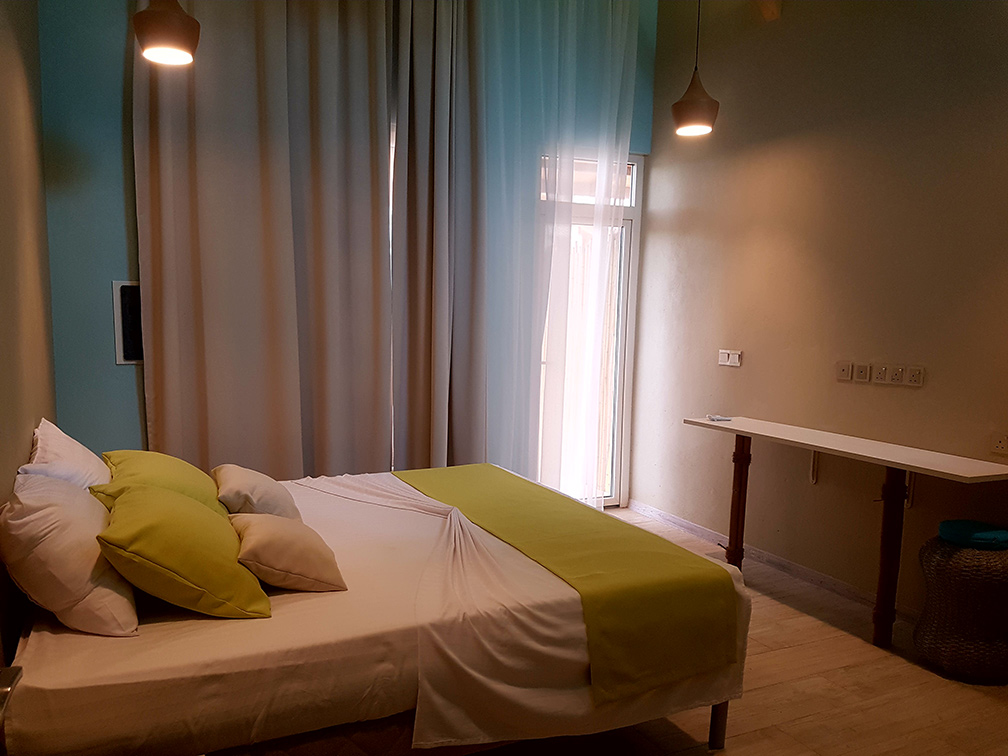 Outdoor area has wooden terrace and cozy dining area.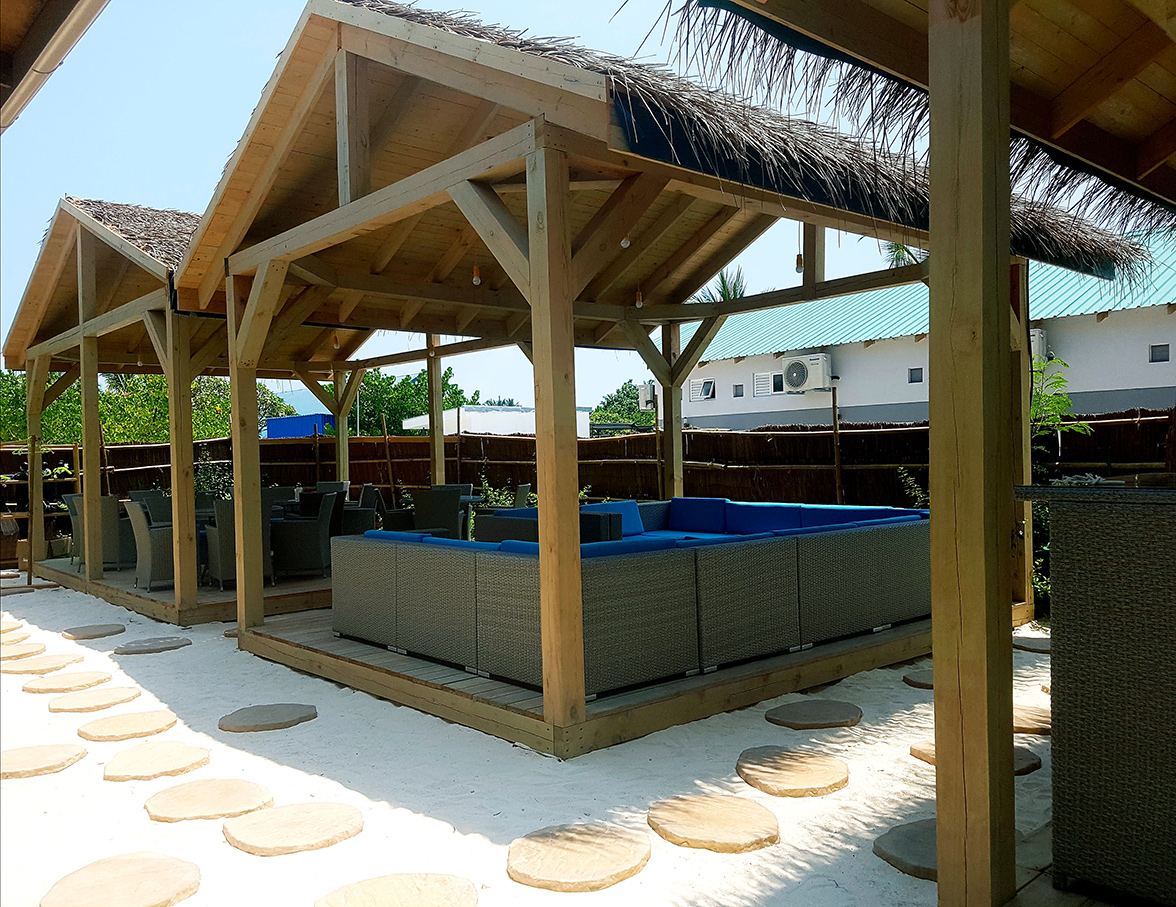 Villa Marina guests are welcome to join various activities provided by the guesthouse, such as various type of fishing, snorkeling, dolphin and manta trips, picnic at uninhabited island, beach romantic dinner and more. It takes just 5 minutes to reach the beach from the guesthouse.